Manolo Cadenas to complete Wisla Plock squad before EHF CL start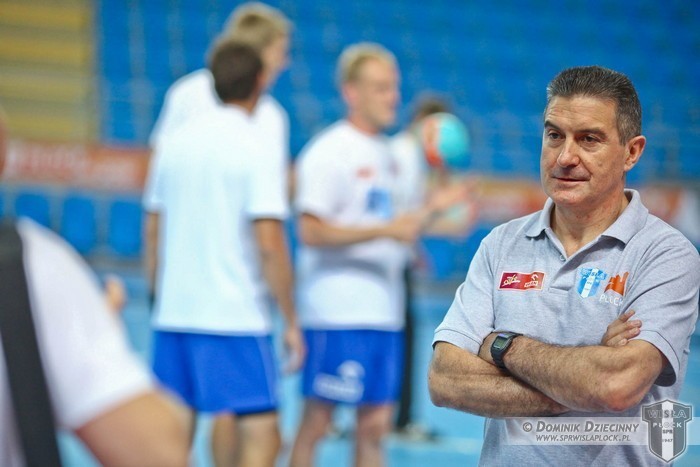 Spending his time in Spain coach Manolo Cadenas completes the ORLEN Wisla team for the season 2015/2016. Polish vice-champions wants to at least repeat the result from the last two years, when they got to TOP16.
Even before the end of the 2014/2015 season it was clear, that three inportant pieces in the Cadneas' puzzle will leave the club: Mariusz Jurkiewicz (Vive Tauron Kielce), Kamil Syprzak (FC Barcelona Lassa) and Sasha Tioumentsev (Meshkov Brest). In their place Wisla decided to sign Dmitry Zhitnikov (Czechowskije Miedwiedi) and Bartosz Konitz (Pogon Szczecin). But this is not the end of ORLEN Wisła Płock reinforcements.
– At the moment our team consists of 16 players, but we are in advanced negotiations with a line player and playmaker – says Spanish coach – They both want to be in Wisla in the next season, one practically has already accepted our terms, we are currently negotiating and look forward to the decision of the other side. If its expectations will be too high, I have other candidates on my mind. We observe the market all the time to choose the optimal solution, that will allow us to raise our level. The possibility of performance in the Champions League elite is like a magnet for many players.
Cadenas also commented the draw for the Champions League VELUX:
– Pots were designed so that we knew before the draw, that the most famous handball team will come to Płock again. I was pleased with the decision of the EHF, that appreciated our performances last season and assigned us to group A. It's important for this city and for our community to be in the elite and keep in it.
ORLEN Wisla's workouts will resume on 27 July.