Men's EHF Cup: Benfica, RNL and Magdeburg still on 100%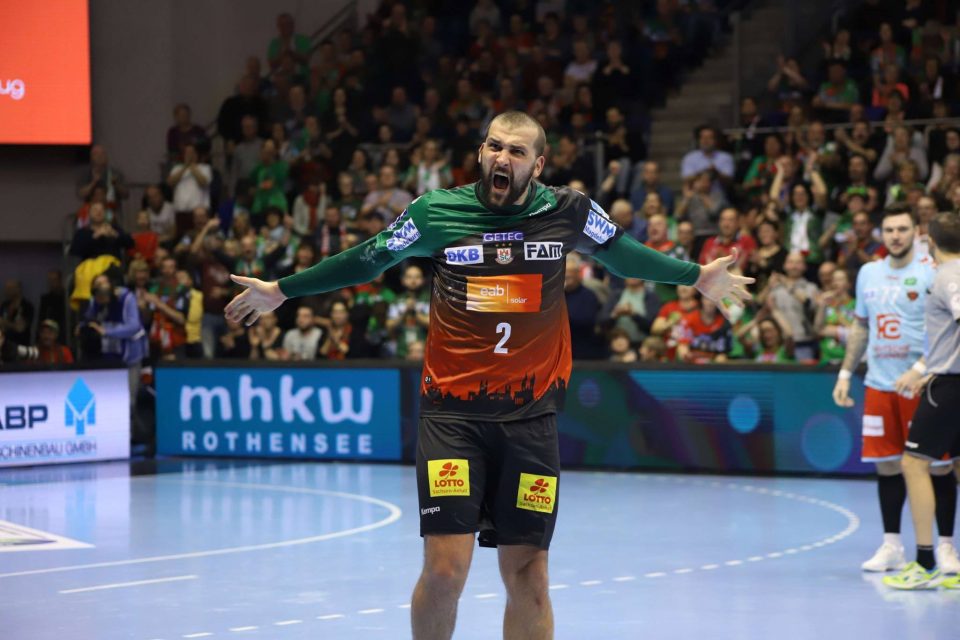 The Men's EHF Cup Group phase is very interesting this season. German teams MT Melsungen and Fuchse Berlin suffering from lack of energy and losing points.
The "Foxes" lost in Spain against La Rioja 26:25, while Melsungen are defeated in Denmark against Silkeborg 35:31.
Here are the results and standings:
Bjeringbro Silkeborg – MT Melsungen 35:31
SL Benfica – Gwardia Opole 29:24
# GROUP A MP W D L G PTS
1. Benfica 3 3 0 0 91:74 6
2. Bjerringbro/Silkeborg 3 2 0 1 91:93 4
3. MT Melsungen 3 1 0 2 83:85 2
4. Gwardia Opole 3 0 0 3 74:87 0
TT Holstebro – USAM Nimes 28:30
Cuenca – Rhein Neckar Lowen 28:33
# GROUP B MP W D L G PTS
1. Rhein-Neckar 3 3 0 0 100:86 6
2. Nimes 3 1 1 1 90:89 3
3. Cuenca 3 1 1 1 86:89 3
4. Holstebro 3 0 0 3 82:94 0
HBC Nantes – SC Magdeburg 28:31
Ademar Leon – RK Gorenje 23:26
# GROUP C MP W D L G PTS
1. SC Magdeburg 3 3 0 0 94:81 6
2. Nantes 3 2 0 1 97:87 4
3. Gorenje 3 1 0 2 80:90 2
4. Ademar 3 0 0 3 78:91 0
Tatabanya – PAUC 28:28
Logrono La Rioja – Fuchse Berlin 26:25
# GROUP D MP W D L G PTS
1. Tatabanya 3 1 2 0 77:76 4
2. Fuchse Berlin 3 1 1 1 77:76 3
3. La Rioja 3 1 1 1 80:80 3
4. Aix 3 0 2 1 76:78 2