MOL Pick Szeged win in Denmark – First defeat for Aalborg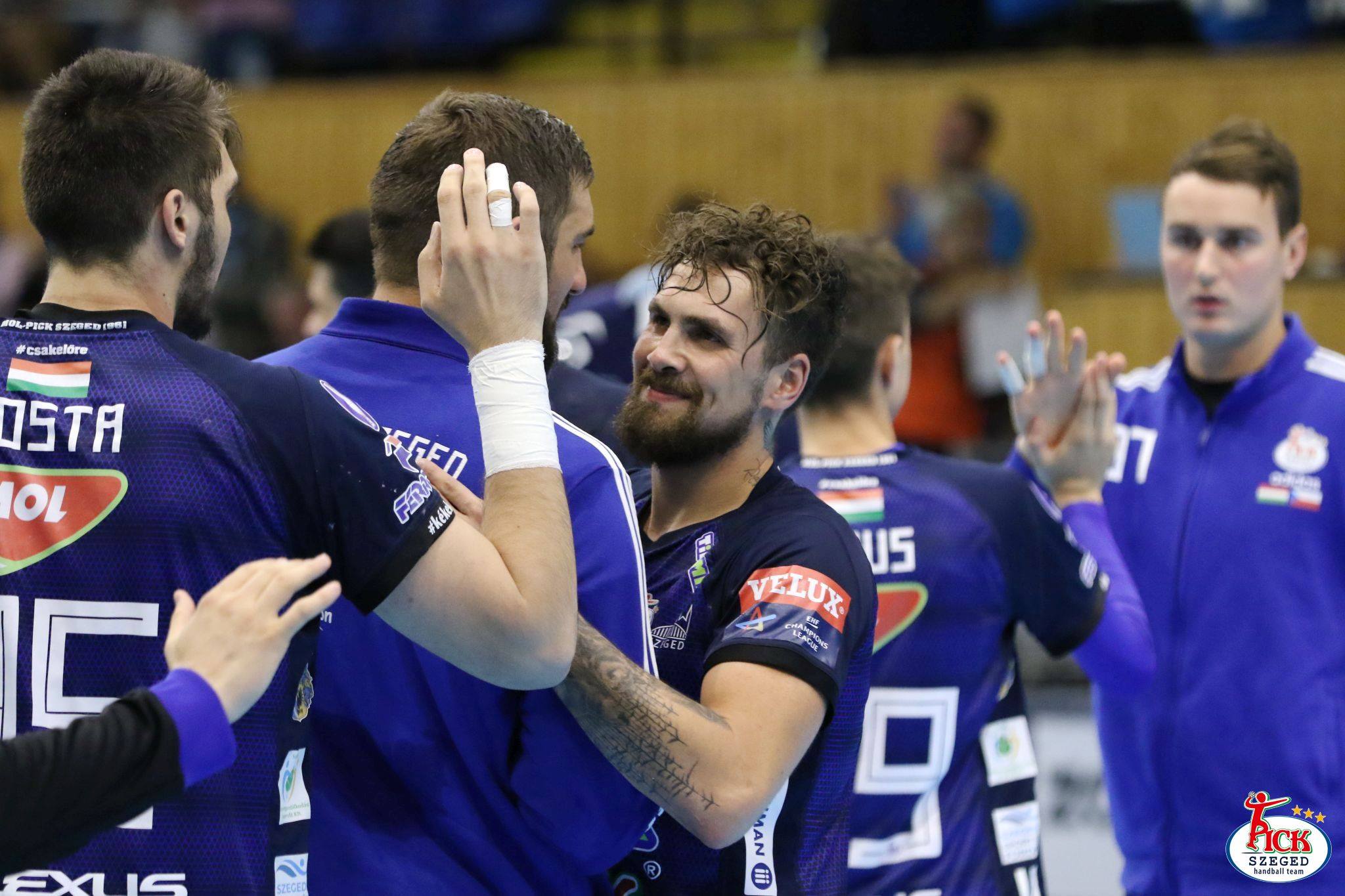 MOL Pick Szeged defeated Danish Aalborg Handball 35:28 (22:17) to make polution in the Group A of the VELUX EHF Champions League, where three last teams are without points after Round 4. The Hungarian vice-champions were clearly better rivals in the clash in which Banhidi and Radivojevic was TOP scorers.
Aalborg-Szeged 28-35 (17-22)
Aalborg: Henrik Møllgaard 7, Mark Marcher 6, Mads Christiansen 4, Sebastian Barthold 4, Tobias Ellebaek 3, Magnus Jensen 2, Benjamin Jakobsen 2.
Szeged: Bence Banhidi 11, Bogdan Radivojevic 8, Jonas Kallman 5, Dean Bombac 3, Dmitry Zhitnikov 2, Richard Bodo 2, Jorge Maqueda 2, Luka Stepancic 1, Mario Sostaric 1.
STANDING:
1.

Paris SG

4
4
0
0
119:94
8

2.

Flensburg-H.

4
3
1
0
95:84
7

3.

Barcelona

4
3
0
1
142:95
6

4.

Aalborg

4
3
0
1
121:107
6

5.

Szeged

4
2
1
1
115:110
5

6.

Elverum

4
0
0
4
89:118
0

7.

Celje

4
0
0
4
91:126
0

8.

PPD Zagreb

4
0
0
4
85:123
0