MVM FINAL 4 IN BUDAPEST: Gyor is the first finalist!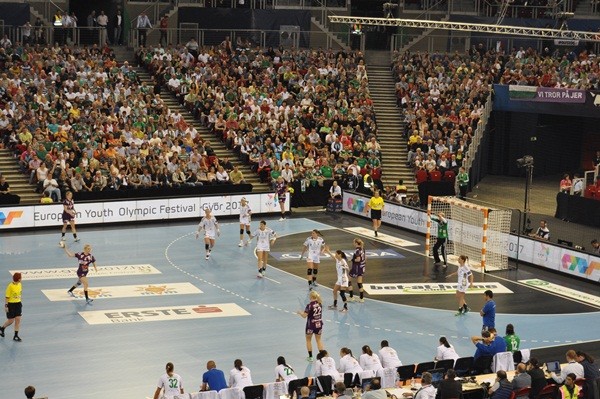 Hungarian Gyor ETO Audi are the first finalist of the historical MVM Final 4 at Papp Laszlo Hall in Budapest. Majority of the 9.000 fans in the hall led their girls towards the fourth final for them against Danish Midtjylland 29:26 (16:11). Gorbitz, Bulatovic and Amorim showed why Hungarian TOP team is considered as the biggest favorite to win the event in Budapest. Strong shooting performance from the back line and dissapointing Englert between the Danish posts, were enough that Gyor makes 10:5 during the middle of the first half and kept that advantage until the end.
Danish team recovered after 15 minutes break made series 3:0 at the start of the second half (16:14), but that was a sign for the "home" team to use more energy until the end of the match. Even Danish girls didn't give up with a lot of fast-breaks and "quick centers", Gyor find a way (28:23, 57.) to stay at the winning course and finish the job. Danish poor defense wasn't on the level necessary to surprise the big rival.
The TOP scorer in the winning team was Anita Gorbitz with seven goals ahead of Aniko Kovacsics with five, while Nycke Groot scored 9 for the Danish squad…