New victories for Serbia and Montenegro!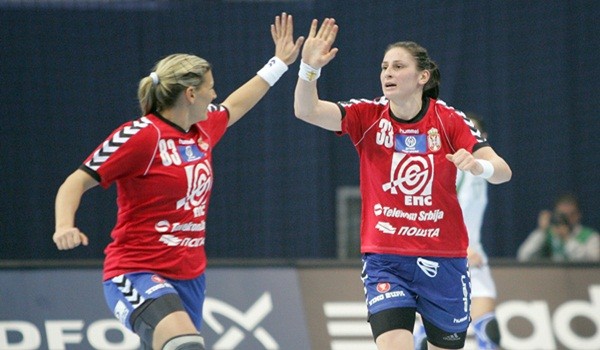 Balkan teams Serbia and Montenegro celebrated new victories at Women's World Championship 2013. Serbian team had no problem against Algeria 34:14 (18:6) in Nis. Only in the first 15 minutes, Algeria was in the game (9:6), but then Serbian team made 9:0 series and finished the job on the half-time break. The best scorer was home team's left wing Jelena Nisavic with 9 goals…
In Belgrade's "Pionir" hall, Montenegro had easy training with DR Congo 35:9 (19:4). Montenegrian head-coach Dragan Adzic gave a chance to all the players except injured first goalkeeper Sonja Barjaktarovic which further appearance on this tournament is questionable. Her heathly status will be known after medical examinations (ankle).