NO PLACE FOR BEZJAK: Vujovic chooses Slovenians for EURO 2016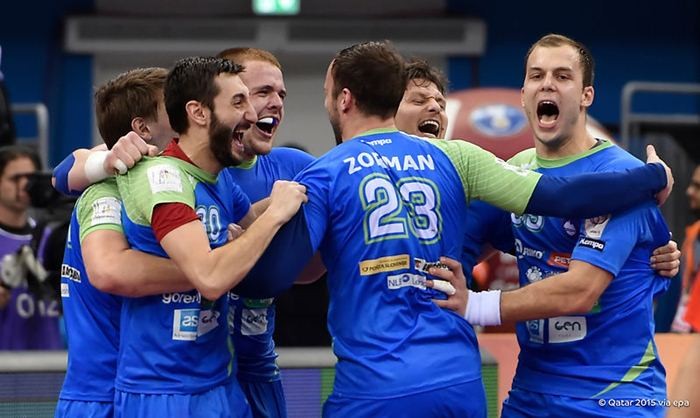 Slovenian NT head-coach Veselin Vujovic announced the squad-list for the upcoming Men's EHF EURO 2016 in Poland. The 55 years-old legendary player, currently on dual job in PPD Zagreb and Slovenia, will have 21 players at the start of the preparations. Experienced goalie Primož Prošt (FA Goppingen) has to miss next big event due injury, while the most interesting decision has been taken about playmakers who will represent Slovenia in Poland.
THW Kiel's wish, member of SC Magdeburg, Marko Bezjak, is out of "TOP 3". Uroš Zorman, Dean Bombač and Miha Zarabec are in the squad instead of him…
Slovenia will play in Group C alongside Germany, Sweden and Spain.
ROSTER:
GOALKEEPERS: Klemen Ferlin, Gorazd Škof, Matevž Skok
LEFT WINGS: Darko Cingesar, Simon Razgor, Luka Žvižej
LEFT BACKS: Klemen Cehte, Borut Mačkovšek, Sebastian Skube,
PLAYMAKERS: Dean Bombač, Miha Zarabec, Uroš Zorman
RIGHT BACKS: Jure Dolenec, Vid Kavtičnik, David Miklavčič,
RIGHT WINGS: Dragan Gajić, Gašper Marguč
LINE-PLAYERS: Blaž Blagotinšek, Matej Gaber, Vid Poteko, Miha Žvižej