Olympic Project "Rio 2016": two matches against Tunisia for Esercito-FIGH Futura Roma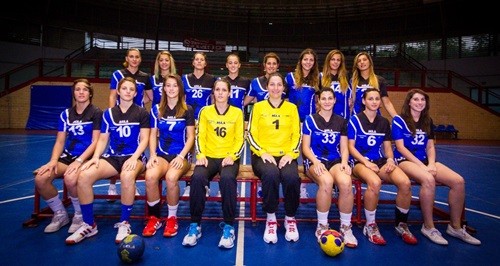 New and important international appointment for Esercito-FIGH Futura Roma. The team of Italian Handball Federation – engaged in Olimpic Project "Rio 2016" – will leave today to Tunisi, capital of Tunisia, where it will play two matches against the National Team of Tunisia, that participate with continuity at the Women's World Championships.
For the athletes coached by Marco Trespidi will be a useful test to prepare next international appointments of a National Teams juniores and seniores.
The team of Futura left this morning from Rome. First match in Tunisi is programmed at 20:00. The day after, instead, second match is programmed at 17:00.
Goalkeeper: Michela Zanotto (1994), Francesca Luchin (1991)
Left Wing: Giulia Pocaterra (1993), Alessandra Bassanese (1996)
Left Back: Anika Niederwieser (1992), Irene Fanton (1994)
Playmaker: Anna Serafini (1993), Miriam Raccuglia (1991), Alessandra Di Lisciandro (1997)
Right Back: Cristina Gheorghe (1986), Ilaria Dalla Costa (1995)
Right Wing: Eleonora Costa (1995), Rita Trombetta (1996)
Pivot: Angela Cappellaro (1995), Bianca Del Balzo (1996), Maria Giulia Mazzarella (1996)