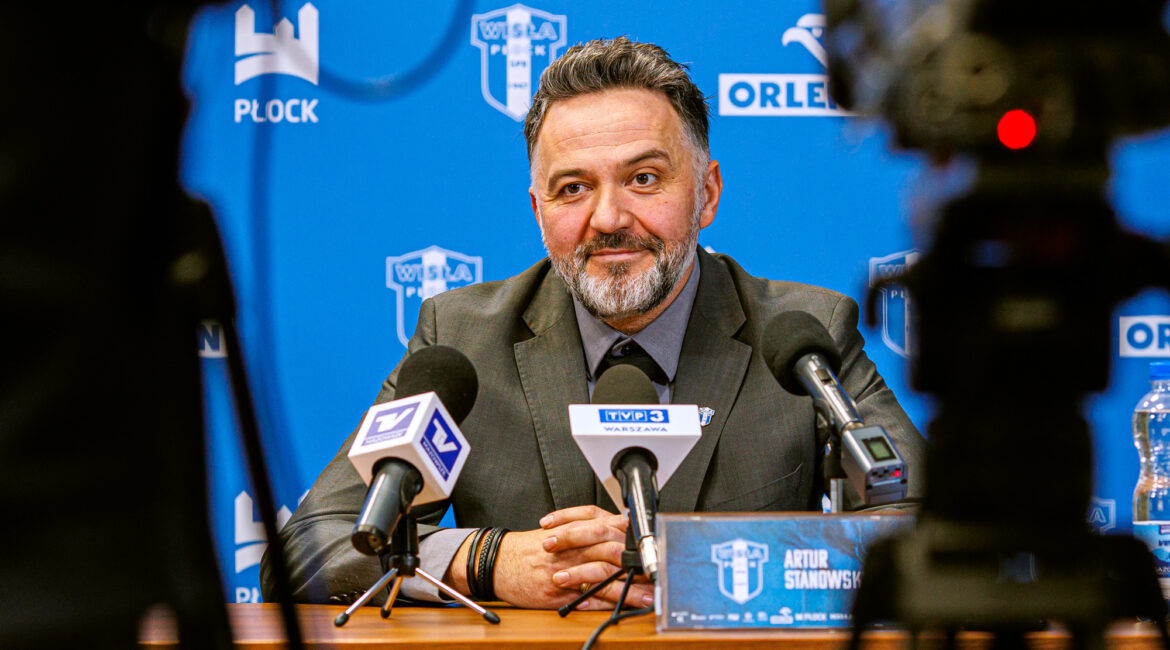 SRP Wisla Plock have presented the new club's president Artur Stanowski.
My entire professional life is related to three areas, such as: marketing, communication and management. […] Between marketing and communication there is and was training time for me. I can safely say – I spent several dozen hours in the halls, training in sales techniques, negotiations, preparation of presentations, self-presentation – said Artur Stanowski . I will not hide it – I also have the soul of a social worker in me, so in my free time – I don't have much of it – but if I had it, I worked for local communities, where I lived or where I live – said Stanowski and added:
I would like Wisła Płock to be a European product, that is, to win, because I like to win – and these are not bragging – I really do not like being second. I would like Wisla to win. This season we are on the right track and this is one of the goals set for me by the Council, the Mayor of the City, but also the Main Partner Orlen Company, i.e.: May 20 at midnight, we are to have fun on the market square in Płock and celebrate the title of the National Champion after 12 years – he said .
I would like Płock to be a real training center" declared the President, and he ended his monologue in Spanish, saying, that success requires "firstly – trabajo, secondly – trabajo and thirdly – trabajo" (i.e. work, work and more work).