Polish storm over Sweden!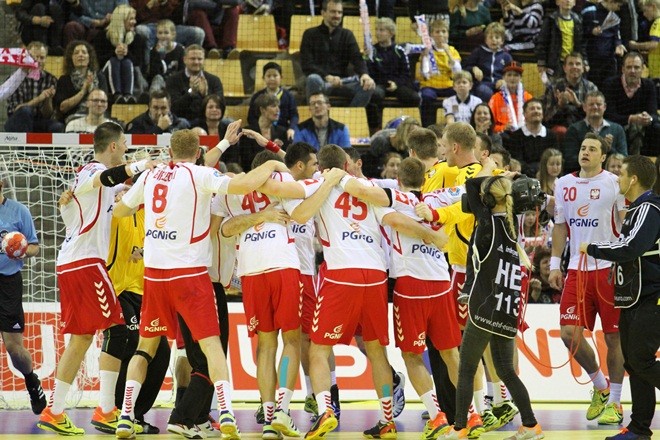 Poland had fantastic 60 minutes against Sweden 35:25 (15:12) and came close to the semi-final about which will decide against Croatia today! Swedish team had good opening, but after 10:6 for the Scandinavians, Polish team began to play on TOP quality level and until the end of half-time made 9:2 series.
In the second half, outstanding performance had second Polish goalkeeper Piotr Wyszomirski with 17 saves (over 50%). After another 8:2 series, it was clear that team coached by Michael Biegler will take the points and secure at least battle for the fifth place.