Powerful Barca win in Kielce, Pick Szeged extend race with PSG Handball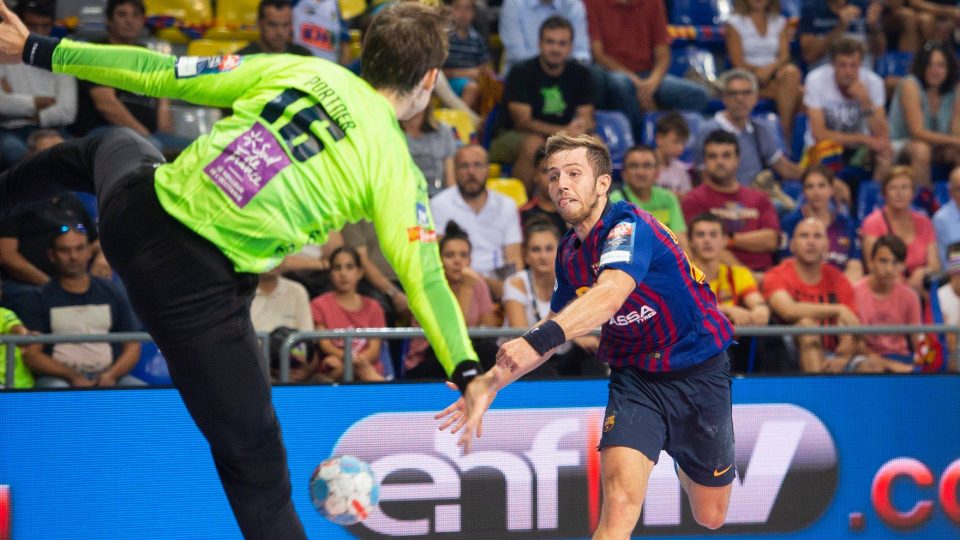 Pick Szeged and FC Barcelona Lassa won derby matches at VELUX EHF Champions League Round 9. The Hungarian champions beat PSG Handball 33:32 to extend hope of their fans about winning the first place in Group and direct placement at quarter-final.
FC Barcelona Lassa came close to win the Group after fantastic performance in Kielce 42:36.
Szeged – PSG 33-32 (16-14)

Szeged : Stefan Sigurmannsson 11, Richard Bodo4, Zsolt Balogh 3, Matej Gaber 3, Bence Banhidi 3, Jorge Maqueda 2, Dmitrii Zhitnikov 2, Pedro Rodriguez 1
PSG : Nedim Remili 8, Sander Sagosen 6, Henrik Toft 6, Uwe Gensheimer 4, Mikkel Hansen 4, Adama Keita 3, Robin Dourte 1
STANDINGS:
1.

Paris SG

9
8
0
1
282:241
16

2.

Szeged

9
7
1
1
275:258
15

3.

Nantes

8
3
1
4
242:230
7

4.

Flensburg-H.

8
3
0
5
216:217
6

5.

Skjern

8
2
2
4
227:239
6

6.

Celje

8
3
0
5
206:224
6

7.

Motor Zaporozhye

8
2
1
5
237:248
5

8.

PPD Zagreb

8
2
1
5
198:226
5
PGE VIVE Kielce – FC Barca Lassa 36:42 (15:18)
PGE VIVE: Cupara, Ivić – Bis, A. Dujshebaev 5, Aguinagalde 3, Jachlewski 2, Janc 5, Lijewski 2, Jurkiewicz 1, Kulesz 6, Moryto 5, Fernandez Pere 1, D. Dujshebaev 1, Karalek 5
FC Barca Lassa: Perez de Vargas, Moller – Mortensen 9, Tomas 6, Entrerrios 1, Sorhaindo, Andersson, Arino 1, N'Guessan 5, Gomez 1, Dos Santos 1, Dolenec 1, Mem 2, Duarte 9, Palmarsson 5, Fabregas 2
STANDINGS:
| | | | | | | | | |
| --- | --- | --- | --- | --- | --- | --- | --- | --- |
| 1. | Barcelona | 9 | 8 | 0 | 1 | 310:251 | 16 | |
| 2. | Vive Kielce | 9 | 6 | 0 | 3 | 287:275 | 12 | |
| 3. | Vardar | 9 | 5 | 1 | 3 | 256:250 | 11 | |
| 4. | Rhein-Neckar | 9 | 5 | 0 | 4 | 280:267 | 10 | |
| 5. | Telekom Veszprem | 9 | 5 | 0 | 4 | 263:255 | 10 | |
| 6. | Meshkov Brest | 9 | 2 | 1 | 6 | 245:274 | 5 | |
| 7. | Montpellier | 8 | 1 | 1 | 6 | 216:239 | 3 | |
| 8. | Kristianstad | 8 | 1 | 1 | 6 | 226:272 | 3 | |