PSG beat Montpellier – Championship race is over?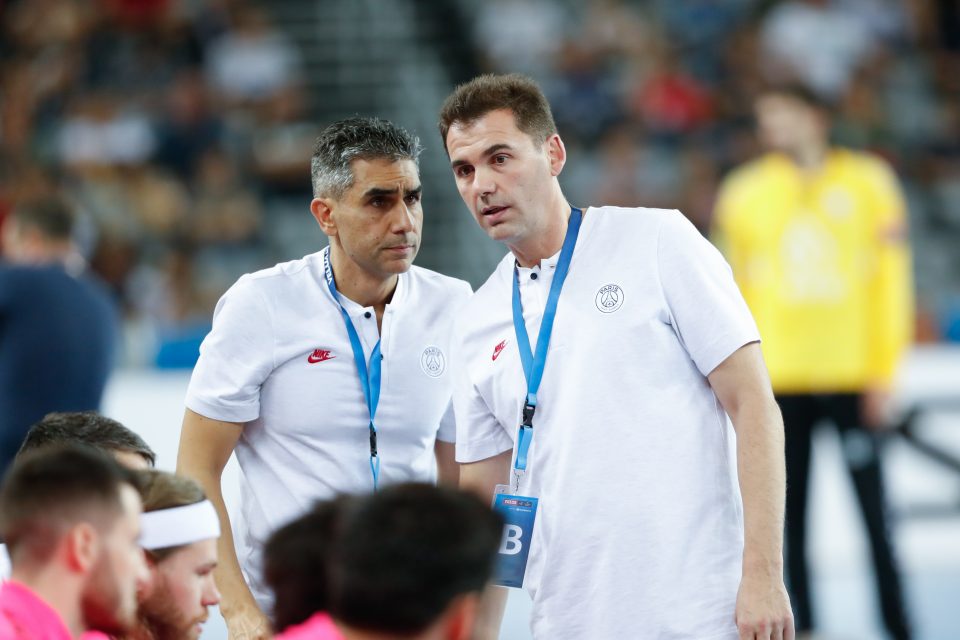 Paris Saint Germain are on the good way to defend title in France. The French champions beat the biggest rival on the national level Montpellier 35:30 with seven goals of Gudjon Valur Sigurdsson and six of Mikkel Hansen.
This put team of Raul Gonzales six points ahead of all other rivals only after nine matches of the championship.
Is race over it is still early to say, but it looks like…
RESULTS
Paris SG – Montpellier 35:30
Aix – Creteil 28:23
Chambery Savoie – Toulouse 24:25
Chartres – St. Raphael 29:33
Istres – Dunkerque 26:30
Ivry – Nantes 26:32
Tremblay – Nimes 28:34
1.

Paris SG

9
9
0
0
301:246
18

2.

Nimes

9
5
2
2
259:245
12

3.

Toulouse

9
5
2
2
260:259
12

4.

Aix

9
5
2
2
242:236
12

5.

Montpellier

9
5
2
2
254:240
12

6.

Nantes

9
6
0
3
280:239
12

7.

Dunkerque

9
4
1
4
226:229
9

8.

Istres

9
3
1
5
236:256
7

9.

Ivry

9
3
1
5
235:245
7

10.

St. Raphael

9
3
1
5
254:261
7

11.

Chambery Savoie

9
2
2
5
248:240
6

12.

Chartres

9
2
1
6
233:268
5

13.

Tremblay

9
2
0
7
224:259
4

14.

Creteil

9
1
1
7
232:261
3
FOTO: Jozo Cabraja/Kolektiff