Romanian disaster on Martin's debut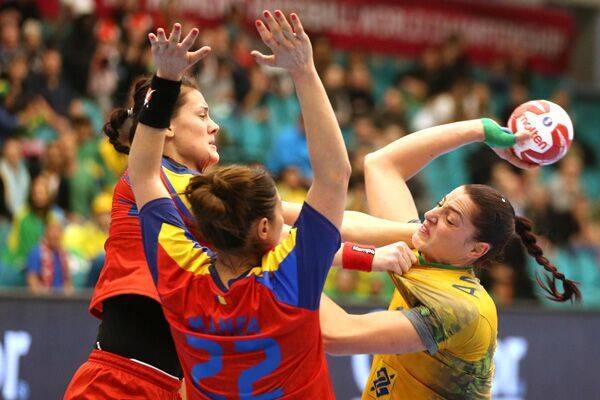 Holland Handball Tournament began with surprisingly bad performance of the bronze medal winners from World Championship 2015 in Denmark – Romania, who lost opener against Serbia 19:23 (7:13). Even missing of Christina Neagu can't be explanation for such a bad game by girls of new head-coach Ambros Martin, who obviosly will have a lot of job to do to return self-confidence of his team.
Romania netted first goal in 12th minute, Serbia had 22:11 in 45th, afterwards Romanian girls avoid a real disaster.
Krpez Slezak netted seven goals for the winners, same as Laura Chiper for Romania.
In the second match of Round 1, The Netherlands A beat B team of Dutch girls 30:19.
A: Anouk Nieuwenweg 7, Debbie Bont 5, Inger Smits 5, Kelly Dulfer 5, Celine Michielsen 5, Martine Smeets 3.
B: Tessa van Zijl 3, Mariel Beugels 3, Kelly Vollebregt 3, Anouk van de Wiel 2, Maxime Struijs 2, Rachel de Haze 2, Maike Bouwer 1, Ana Pavkovic 1, Jill Meijer 1, Tamara Haggerty 1.