Routine win for Germany in WCh 2019 opener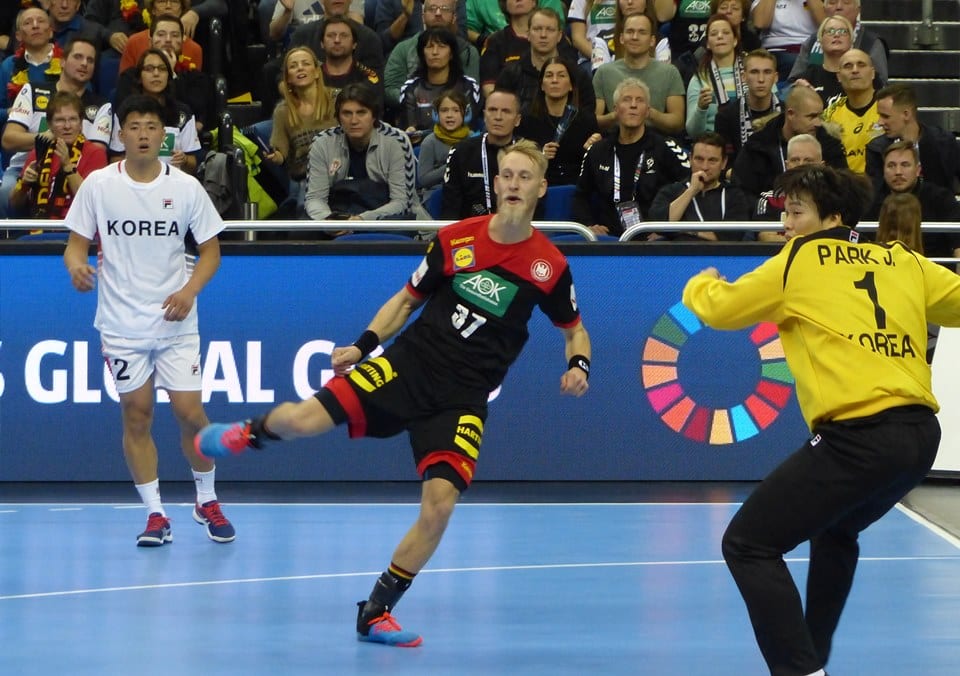 Sold-out Mercedes Benz Arena in Berlin witnessed easy and routine win of "Bad Boys" in the opener of 26th IHF World Championship against Korea 30:19 (17:10).
Home team had total domination in front of 13.500 fans with Uwe Gensheimer as TOP scorer with seven goals and Andrea Wolff who had 15 saves for 30 minutes in the second half.
Advantage could be even bigger without Park between the posts of Korean team, who had 18 saves.
Germany: Gensheimer 7, Wiencek 2, Pekeler 4, Weinhold 1, Fath 4, Groetzki 2, Semper 1, Musche 3, Bohm 1, Kohlbacher 4, Drux 1, Strobel, Wiede, Lemke, Heinevetter, Wolff (15 saves)
Korea: Kyong 1, Suyong 1, Taehun 3, Dong-Hyung 4, Kang 3, Kwangsoon 3, Jongu 2, Ku 1, Jin Ji, Prak, Jeong, Yong, Seo, Na, Kim, Ri, Dongmyung, Donkwang, Jun Park, Choi, Gon Park (18 saves)
GROUP A:
18:00h SERBIA – RUSSIA
20:30h BRAZIL – FRANCE