Ruthless France smash Croatia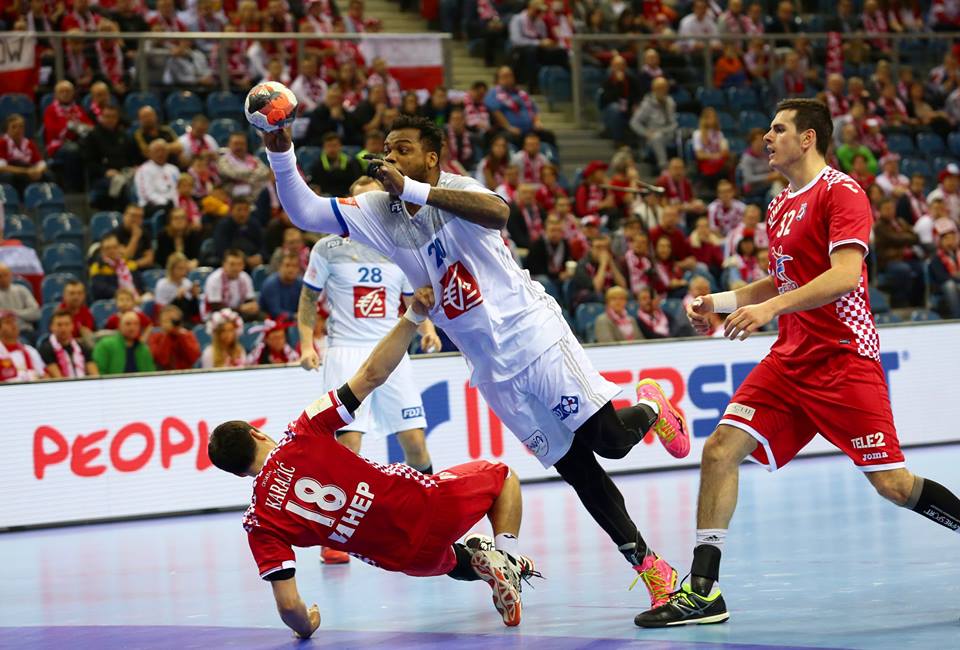 Handball world expected interesting and thight encounter between two great rivals, France and Croatia 32:24 (16:10), but all what worth to be seen could stay in the first 35 minutes. French stars decided match at the start of the second half, when Abalo and Co. came on +10 (21:11), what forced Croatian bench to take time-out. However, Croatian 5-1 defense, too strong for Macedonians two days ago, was to weak to keep Karabatić and Narcisse, who were helped by Cedric Sorhaindo on the line.
Gojun, Duvnjak and Co, couldn't defend themselves, but also, they had problem to beat Omeyer, who was much better than his rival on the second part of the court, Mirko Alilović, who counted first save in 33rd minute!
Fantastic French goalie saved 16 balls, while Alilović ended match on 7.
Luc Abalo scored six goals for the winners, while Domagoj Duvnjak scored five in Croatian jersey.
France are now close to the semi-finals. Victory against Norway will be enough for that in the last match of Main Round on January 27.
STANDINGS:
France 6 – 4
Poland 4 – 2
Norway 4 – 2
Croatia 4 – 4
Macedonia 0 – 3
Belarus 0 – 3