SAGOSEN QUALITY: Aalborg are new Danish champions!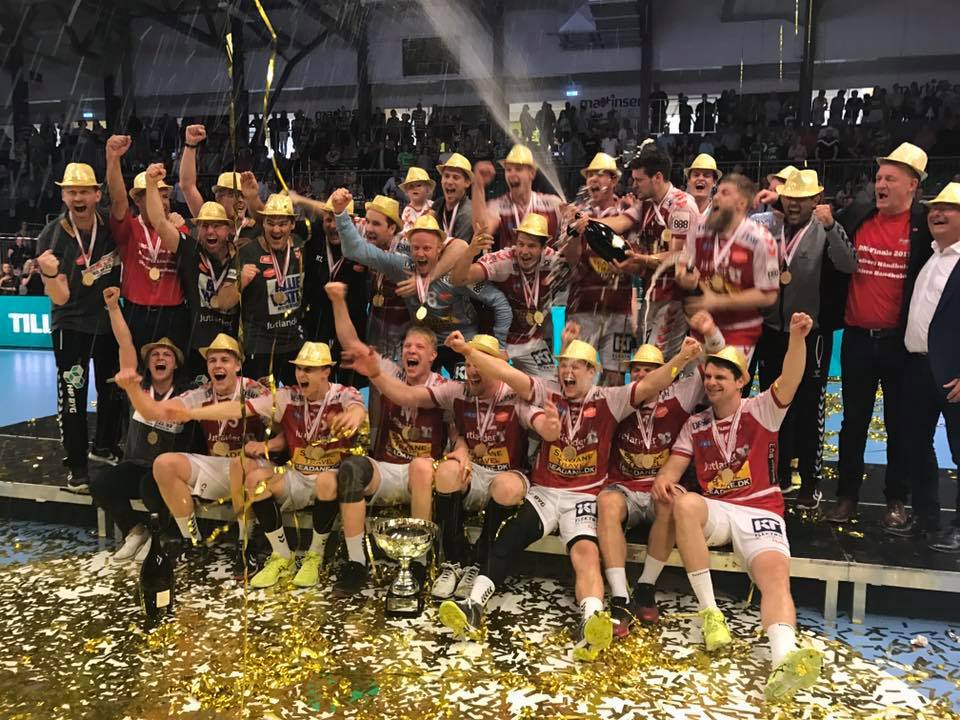 Aalborg handbold celebrate the third Championship trophy in history of the club. Thanks to fantastic Sander Sagosen, future signing of PSG Handball from the next summer, Champions from 2010 and 2013 beat Skjern as visitors – 32:25 (14:10).
In the first match was 26:26.
Skjern – Aalborg 25-32 (10-14)
Skjern: Lasse Mikkelsen 9, Bjarte Myrhol 5, Bjarke Christensen 3, Kasper Sondergaard 3, Markus Olsson 2, Thomas Klitgaard 2, Rene Rasmussen 1
Aalborg: Buster Juul 9, Sander Sagosen 7, Martin Larsen 4, Janus Smarason 3, Patrick Wiesmach 3, Simon Jensen 3, Magnus Saugstrup 2, Tobias Ellebaek 1