SEHA GAZPROM LEAGUE: Four teams book F4 spots!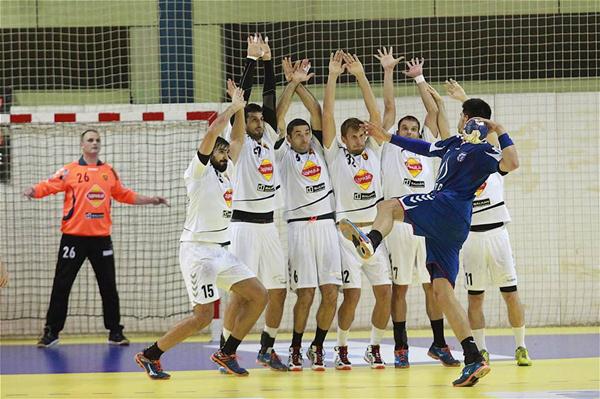 The best four teams at SEHA GAZPROM league are known! Hungarian MVM Veszprem will try to defend trophy in the regional competition against Macedonian RK Vardar Skopje, Croatian PPD Zagreb and Belarussian Meshkov Brest. PPD Zagreb beat HC Tatran Prešov 34:26 in the decisive match for the last Final4 spot.
SEHA Final4 tournament will be played in April (first weekend).
STANDINGS:
| | | | | | | | |
| --- | --- | --- | --- | --- | --- | --- | --- |
| 1. | MVM Veszprem | 14 | 13 | 1 | 0 | 497 : 313 | 40 |
| 2. | Vardar | 16 | 13 | 1 | 2 | 541 : 431 | 40 |
| 3. | PPD Zagreb | 15 | 12 | 0 | 3 | 471 : 363 | 36 |
| 4. | Meshkov Brest | 15 | 11 | 0 | 4 | 478 : 393 | 33 |
| 5. | Tatran Prešov | 16 | 9 | 0 | 7 | 495 : 440 | 27 |
| 6. | Nexe | 16 | 7 | 0 | 9 | 440 : 455 | 21 |
| 7. | Vojvodina | 15 | 3 | 2 | 10 | 387 : 483 | 11 |
| 8. | Borac m:tel | 16 | 3 | 1 | 12 | 413 : 520 | 10 |
| 9. | Spartak Vojput | 17 | 3 | 1 | 13 | 433 : 548 | 10 |
| 10. | Maks Strumica | 16 | 0 | 2 | 14 | 346 : 555 | 2 |