SEHA: Milosavljev saves Vardar's win in Presov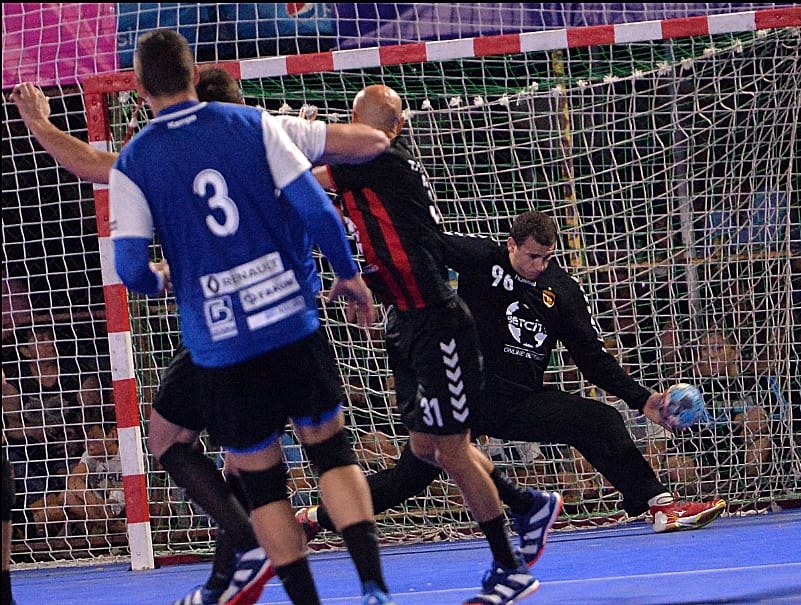 HC Tatran Presov have been close to win point against RK Vardar Skopje, but at the end, young Serbian goalie Dejan Milosavljev saved the last shot to ensure victory of visitors – 26:27.
Lukas Urban led his team with nine while Borozan on the other hand netted six. Karacic shined with five from just as many attempts, Kristopans added four.
STANDINGS:
| | | | W | D | L | P |
| --- | --- | --- | --- | --- | --- | --- |
| 1. | | Vardar | 3 | 0 | 0 | 9 |
| 2. | | Nexe | 3 | 0 | 0 | 9 |
| 3. | | Meshkov Brest | 2 | 0 | 0 | 6 |
| 4. | | PPD Zagreb | 1 | 0 | 1 | 3 |
| 5. | | Tatran Prešov | 1 | 0 | 2 | 3 |
| 6. | | Steaua Bucuresti | 1 | 0 | 0 | 3 |
| 7. | | Vojvodina | 1 | 0 | 1 | 3 |
| 8. | | Izvidac | 0 | 0 | 3 | 0 |
| 9. | | Železnicar Niš | 0 | 0 | 2 | 0 |
| 10. | | Metalurg | 0 | 0 | 3 | 0 |