SG Flensburg beat Pick Szeged to open doors of TOP 8 to Barca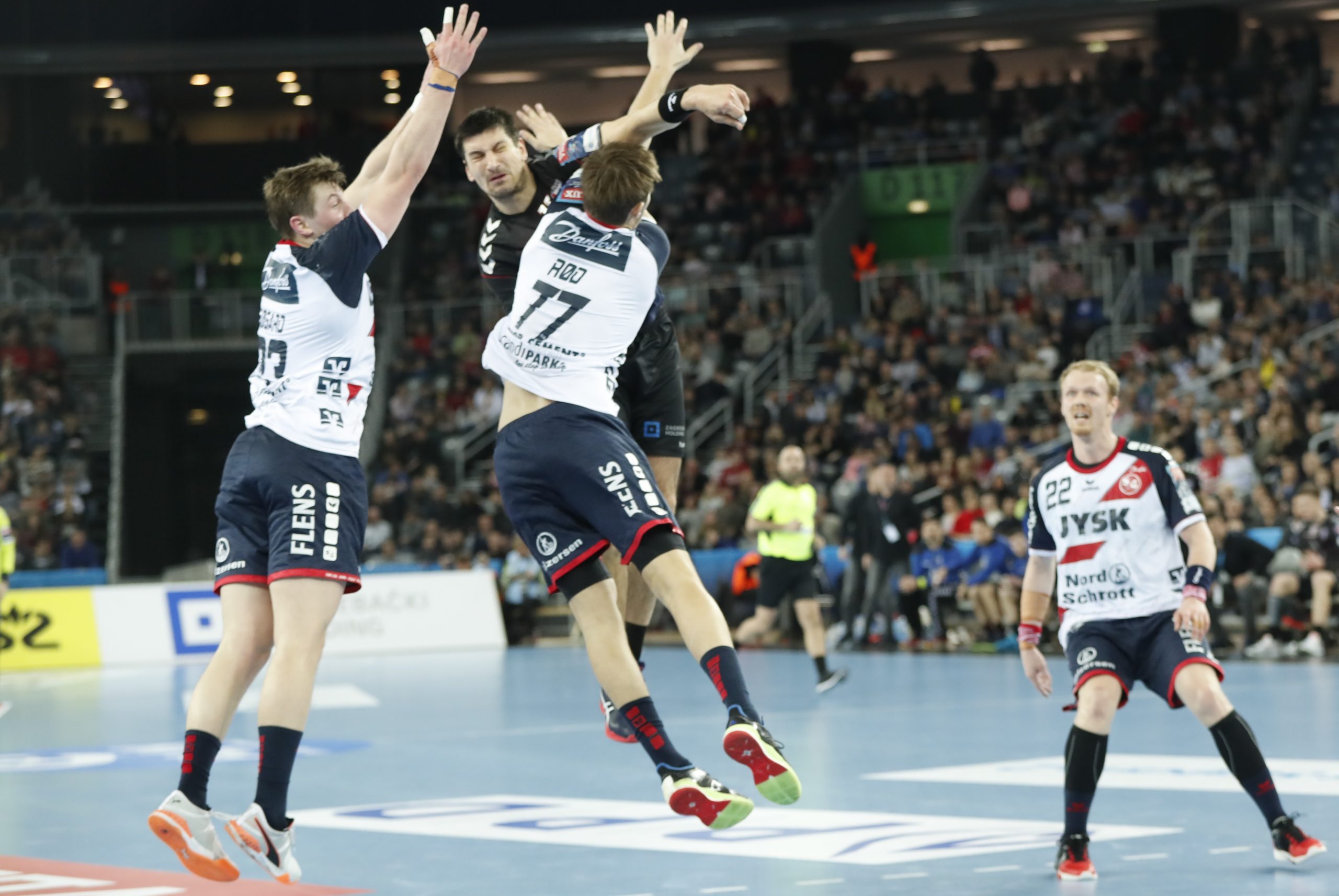 "Flens Arena" hasn't been sold out for the match against MOL Pick Szeged (only 4.335 fans), but that didn't bother Maik Machulla and his guys. Led by fantastic saves of Benjamin Buric, domestic team beat Hungarian vice-champions 34:26 (17:11).
This means Barca Lassa will have a chance to secure first place by winning in Celje next weekend or to wait for the home clash against direct rival for the quarter-final – Pick Szeged, in the last Round.
SG Flensburg-Handewitt – MOL-Pick Szeged 34:26 (17:11)
SG Flensburg-Handewitt: Buric (18/2 saves), Bergerud (1/1 save) – Golla (2), Glandorf (3), Wanne (3/2), Jeppsson (4), Jøndal (4), Steinhauser (3), Heinl, Zachariassen (2), Johannessen (3), Gottfridsson (4), Schöngarth, Jurecki (6)
MOL-Pick Szeged: Mikler (7/1 saves), Alilovic (31.-37.) – Maqueda (1), Källmann (4), Bodo (1), Sigurmannsson, Canellas (5), Henigman, Radivojevic (4/1), Gaber (1), Sostaric (1), Banhidi (3), Kasparek (4), Bombac (2), Rosta
STANDING:
1. Barcelona 12 11 0 1 418:327 22
2. Szeged 13 9 2 2 381:340 20
3. Paris SG 12 9 0 3 376:338 18
4. Flensburg-H. 13 6 1 6 359:353 13
5. Aalborg 12 6 1 5 356:361 13
6. Celje 12 3 0 9 304:363 6
7. Elverum 12 1 1 10 312:358 3
8. PPD Zagreb 12 1 1 10 286:352 3