STERBIK'S KINGDOM: Powerful RK Vardar beat FC Barcelona Lassa!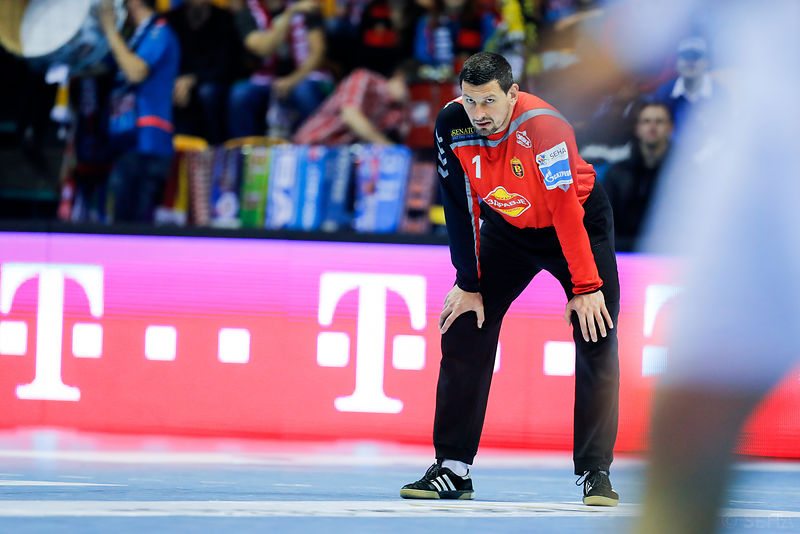 When Arpad Sterbik (14 saves) is in mood, chances to lose RK Vardar Skopje are minimal! The reigning VELUX EHF Champions League winners smashed one of the biggest rival for European throne – FC Barcelona Lassa 27:24 (16:12) without any kind of drama in front of 5.500 fans at fully packed "Jane Sandanski" Arena. This was a revenge for a defeat at IHF Super Globe 2017 semi-final, when Gonzalo Perez de Vargas, on the other side, was a key man.
The Spanish champions stayed competitive until lead 6:5, when Arpad Sterbik began to save attempts of Barca's players from clear chances. Mixed with the pressure from the stands, RK Vardar players turnover result and kept the proper distance from the rival until the final whistle.
The highest advantage was +6 (19:13 or 26:20) in the fourth win this season. Maqueda netted five goals for the winners, Cindric and Dibirov added four. On the other side, Valero Rivera netted 8 (5).
RK Vardar keep first position with nine points ahead of Rhein Neckar Lowen with eight and FC Barcelona with seven.
PHOTO: SEHA GAZPROM League