THIS IS YOUR CUP: Over 350 teams and 5.000 players in Granollers!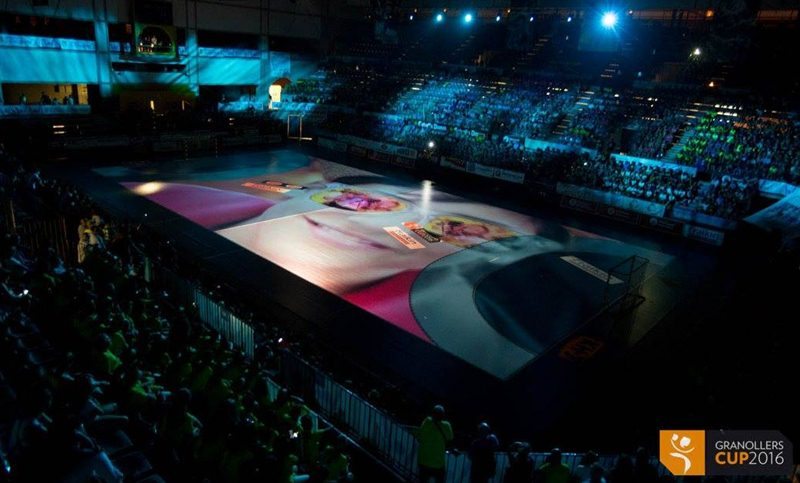 For four days, players up to 20 years old from all around the world will compete in Granollers, Les Franqueses del Vallès, Canovelles and Vilanova del Vallès. Young people, housed in schools, campsites and hotels, will fill the streets of the city with the ambition to compete in the most important handball tournament in southern Europe.
The participation has stabilized: 352 registered teams
The 2017 edition will have a slightly lower participation than in the previous year: more than 350 teams will enjoy handball in the city, which is about 5000 players from all over the world. This year we must point out the great increase of Catalan teams that have registered, as well as the international participation, especially in Nordic countries (such as Norway, Sweden and Denmark). The sum of registered teams has grown almost 40% in the last five editions.
The 2017 edition is one of the most international representative. This year will participate countries that did not do it last year, such as Finland or Colombia (although some of them had already registered in previous editions). The rest of the countries enrolled are Germany, Norway, Sweden, Morocco, France, Denmark, Portugal, Switzerland, Canada, Iceland, South Korea, Russia, Israel and Spain.
More than 1100 matches per day on 18 different courts
Every day about 250 games of the different categories will be played, and each will last 30 minutes. However, the tournament is structured so that all teams play at least five games in the group stage, in addition to the quarterfinals, semifinals and final, and thus enjoy a real rhythm of competition.
The Spanish Federation of Handball (RFEBM) has organized, along with the BM Granollers, a course for young referees throughout the territory. The members will referee games of the Granollers Cup as part of their training and will be evaluated by the same RFEBM. The rest of the referees belong to the Catalan Handball Federation (FCH). However, there will be international referees couples from Norway, the United Kingdom or Portugal, among others.
The media and the Granollers Cup
During the tournament, the results of the competition can be updated on the web. In addition, you can follow it in real time through Twitter @GranollersCup and the hashtag #GCup2017, and each day we will add images to Facebook and Instagram. This year, all the finals can be followed live by streaming and some will be broadcast on La Xarxa and VOTV and Eport3.