THW Kiel and Milutin Dragicevic – The End!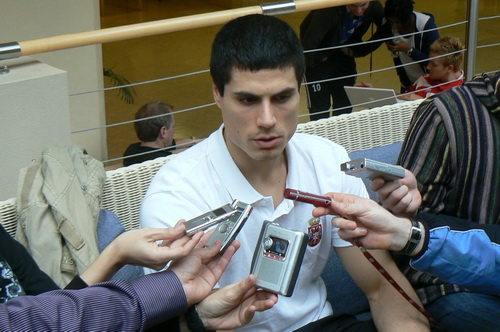 After two season, THW Kiel and Milutin Dragicevic (29) made an mutual agreement about contract termination. Serbian line-player doesn't found himself in Germany, where he came in 2010 as the Best player of Danish League. Dragicevic well known as "Hercules" played in Denmark for BSV Silkeborg, before that in Romania for HCM Constanta.
He signed contract with THW Kiel in time of Zvonimir Noka Serdarusic. After only six months among "Zebra" it was clear that he isn't capable to fit in the system of Alfred Gislason, but he had contract until 2014.
From the next season, THW Kiel will have three line-players, Marcus Ahlm, Patrick Wienzek (VfL Gummersbach) and Rene Toft Hansen (AG Copenhagen).