THW Kiel offer first place again – Motor undefeated from Germany!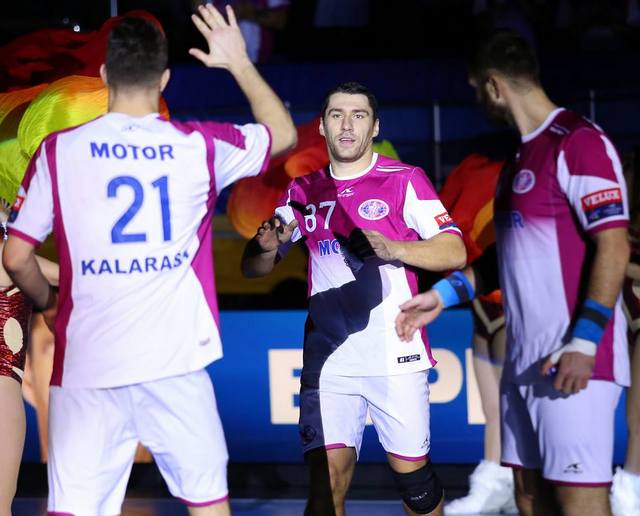 Change on the bench obviously was a schock therapy for the players of Ukrainian champions Motor Zaporozhye.
The Ukrainians made fantastic result in Kiel where they stayed undefeated against home team 32:32 (16:17) who were without injured Domagoj Duvnjak, but also Nikola Bilyk and Steffen Weinhold.
THW KIEL – HC MOTOR ZAPOROZHYE (UKR): 32:32 (16:17)
THW Kiel: N. Landin (31.-60., 4 saves), Quenstedt (1.-30., 4 saves); Reinkind (3), M. Landin, Wiencek (2), Ekberg (9/9), Rahmel (3), Dahmke (4), Zarabec, Horak, Pekeler (6), Nilsson (5); Trainer: Jicha
HC Motor Zaporozhye: Komok (), Kireev (1.-60., 16 saves); Vujovic, Babichev (3), Malasinskas (2), Pukhouski (10), Denysov (3), Dorushchuk (3), Kravchenko, Kozakevych (5), Jaanimaa, Gurkovsky, Zhukov (2), Kus, Soroka (3/1), Parovinchak; Trainer: Lanevych
STANDING:
1.

Kiel

9
6
2
1
281:250
14

2.

Montpellier

8
5
1
2
223:214
11

3.

Telekom Veszprem

8
5
0
3
267:235
10

4.

Vive Kielce

8
4
2
2
248:231
10

5.

Vardar

8
4
1
3
235:252
9

6.

Porto

8
3
2
3
230:240
8

7.

Motor Zaporozhye

9
0
2
7
264:294
2

8.

Meshkov Brest

8
1
0
7
219:251
2