VELUX EHF CL (Round 3): Kiel's train ran over Romanians – Dissinger match winner against C.O Zagreb!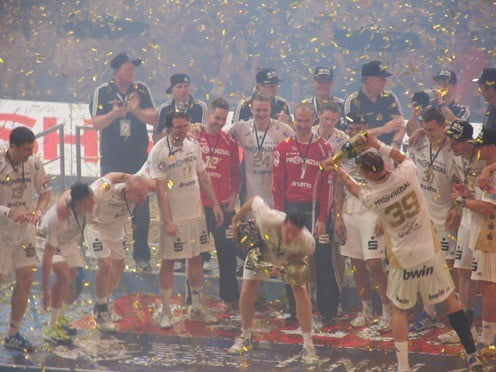 Two opening matches of the VELUX EHF Champions League Round 3 brought to the handball fans totally different stories. Romanian HCM Constanta was smashed by THW Kiel 35:14 (16:7) in Germany. Romanians were able to score only 14 goals for 60 minutes what is the best prove what happened in "Sparkasse Arena". Ilić and Narcisse were the top scorers in the winning team with five goals.
Much more interesting was the match between Swiss champion Kadetten Schaffhausen and C.O Zagreb 28:27 (16:15). Match winner was the German youngstar, Christian Dissinger with the goal of decision three seconds before the end. After serious knee injury and lost last season, Dissinger is coming to the form in which he was as the best World's junior player in generation 1990. This was the first win for Kadetten after four defeats in a row, two in the EHF Champions League and two in domestic Championship.