Video technology draw in Zagreb – Gatelis and Mazeika heroes of the night!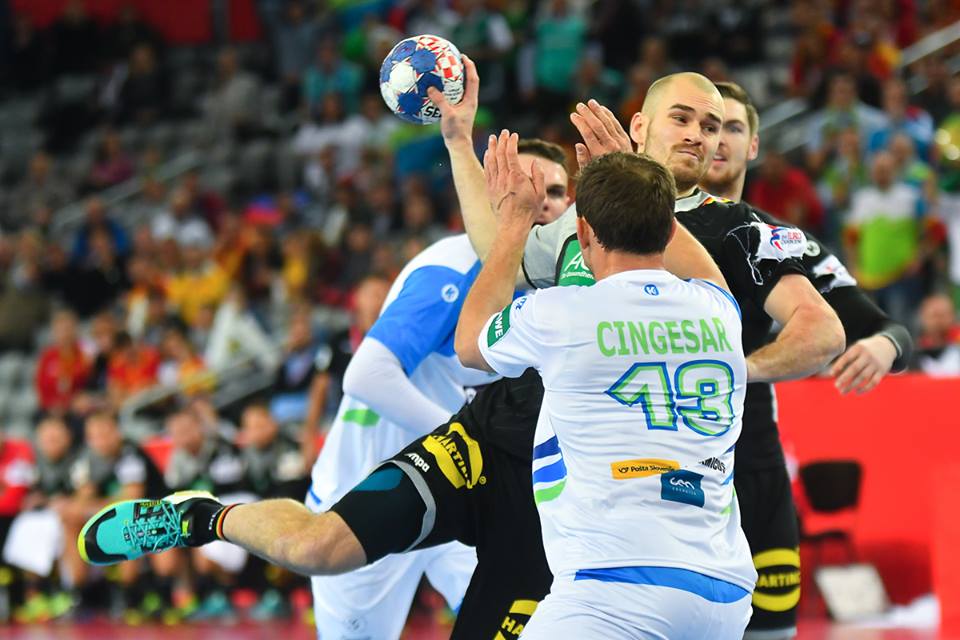 Mindaugas Gatelis und Vaidas Mazeika are the most popular person in world of handball this evenning! Lithuanian referres pair made historical decision based on video technology which gave a chance Germany to score equalizer in the last second of the clash against Slovenia 25:25 (10:15). Reason for such a decision is found in Slovenian players who were in the middle of the center-line cycle in the moment when Germans try to organize last attack three seconds before the buzzer.
The whole handball world had to wait 10 minutes to hear the last decision of referees who were watching situation on the screen.
Slovenian coach Veselin Vujovic became more than nervous afterwards he stayed on the goal-line to save shot of Tobbias Reichmann, but at the end, Matevz Skok took his place.
Slovenia: Miha Zarabec 5, Blaz Blagotinsek 4, Blaz Janc 4, Borut Mackovsek 4, Vid Kavticnik 3, Marko Bezjak 3, Darko Cingesar 1, Ziga Mlakar 1

Germany Uwe Gensheimer 7, Patrick Groetzki 4, Tobias Reichmann 3, Philipp Weber 3, Hendrik Pekeler 2, Steffen Weinhold 2, Paul Drux 1, Kai Häfner 1, Julius Kuhn 1