Vive Targi Kielce are the new-old Polish champions!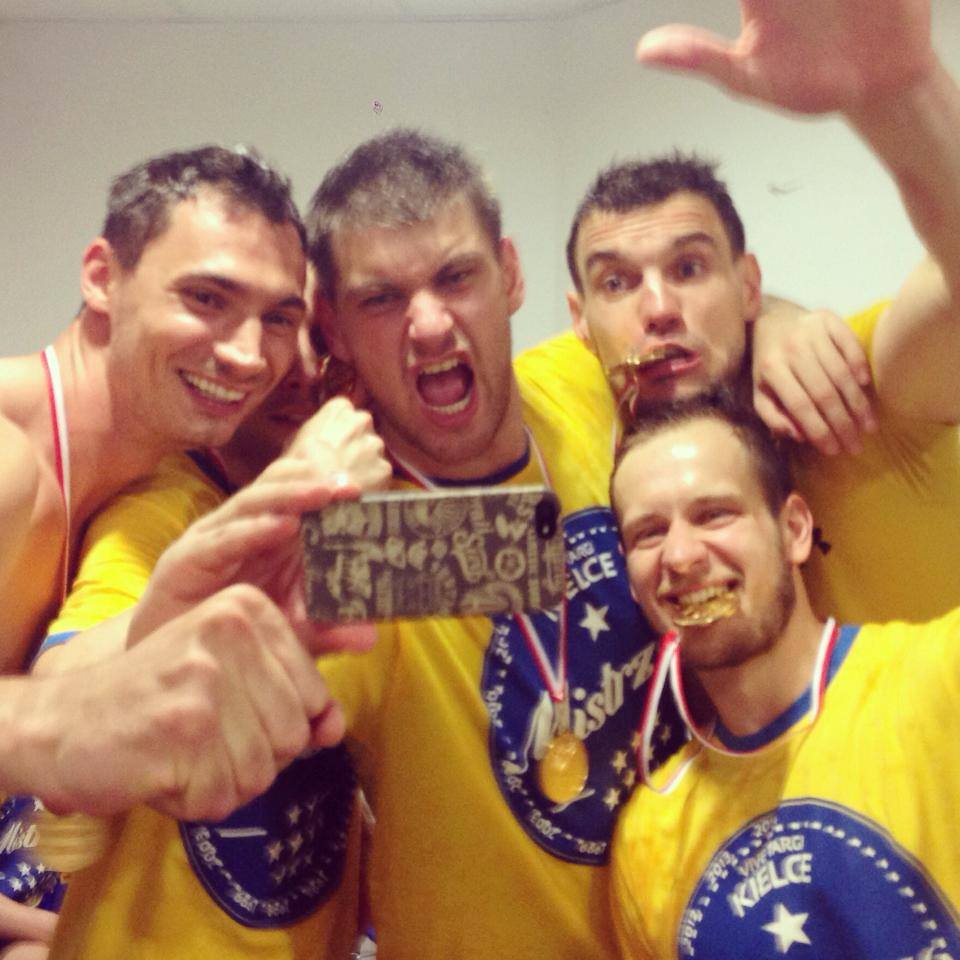 In the fourth game of the Polish Championships Vive Targi Kielce defeated Orlen Wisła Płock 34:25 and have defended the title. After yesterday's victory, the team from Płock hoped to bring the competition to the fifth match but the third one seemed to be quite a shake-up for Kielce because their attitude this afternoon was diametrically different. 

Today the name 'holy war' was probably taken too literally by the teams and the spectators were witnesses of highly unexpected events. The clash of Buntić and Kwiatkowski after the harsh foul by Wisła's player in the 3. minute was only the beginning of the series of clashes. The next minute saw the clash of Musa and, again, Kwiatkowski. As the encounters between players are not rare, the direct clashes between coaches may be a bit surprising. Immediately the whole teams were at the court, almost fighting. Security guards entered the court and tried to avert the conflict. The whole event ended up with red cards for both Cadenas and Duyshebaev which meant they were unable to help their teams for almost entire game. The helm had to be taken over by the second coaches, Krzysztof Kisiel in Wisła, and Tomasz Strząbała in Vive. 

Unlike in the previous match, Kielce took the better start. After 15 minutes they were in lead by 5 goals. Even though Wisła tried to stay hard in defence, their rivals did not have as much problem with breaking through as the day before. Kielce were backed by Szmal's saves; they were also helped by Płock's mistakes and started storming ahead. When the lead reached 8-9 goals, the match seemed to be decided. At the break Kielce led 19:10.

Beginning of the second half showed how determined Płock were as they managed to reduce the gap to 4 goals in the space of 6 minutes. Kielce had a weaker moment in attack, and the good performance of Wichary in Wisła's goal helped them to came from behind a bit. It turned out to be a temporary impulse though; the defending champions overcame this crisis and started gaining the considerable advantage over again. It was a great game for Julen Aginagalde who made the contribution to the result either by scoring or gaining penalty throws. Despite little downs by the end, Kielce's victory was not endangered as they kept the lead by 8-9 goals in the last 15 minutes.

The whole competition has been won by Kielce 3:1 and they have become new-old Polish champion.

It is also worth noting that after the match both coaches made up with each other and exchanged a few words with smiles on their faces.
MARTYNA USNARSKA