WC 2015 Q: Hungary with +3 from Veszprem against Slovenia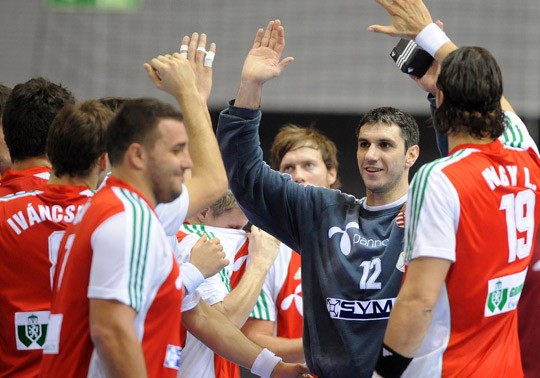 In Veszprem, Hungary was the host of the first playoff game against Slovenia, one of the more interesting encounters in the Qatar 2015 qualifications. Hungary opened the game in great style taking a 3-0 lead, and had a significant lead until the 23rd minute, when Slovenia through some great play managed to equalize at 10:10. From that point onward in the first half the game was very close, and hosts went at half-time with only one goal lead, 16-15. The pace of the first half was totally lost in the second one. Hungary managed to show stronger play and good defence, conceding only 7 goals in the second half, but scoring only 9 too, thus winning the game 25:22.
Gergely Harsanyi was man of the match for the home side, scoring 9 goals from 9 shots, while Dragan Gajic led Slovenia with 9 goals from 12 shots.