WEDNESDAY AND THURSDAY "EHF CL DAYS": Handball to try to get some of "football's piece of cake"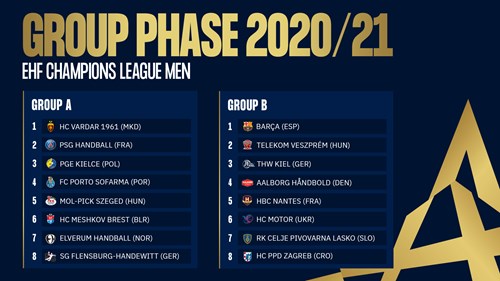 Men's EHF Champions League going to "football date" from the beginning of the season 2020/2021.
The European Handball Federation who will soon present the new title sponsor who will replace company VELUX, will try to get the biggest possible piece of cake in the schedule of football major competitions – providing the best handball experience on Wednesday and Thursday.
For now, it is still not clear whether will major EHF club's competition start with fans or without them.
Here is the schedule of Round 1 with matches set for 18.45hrs and 20.45hrs.
Save the date! We now know the throw-off times of the 1st round matches in the #ehfcl 👊🔥

All times are CEST ⏲️ pic.twitter.com/lv5UevuhOZ

— EHF Champions League (@ehfcl) August 6, 2020
SECRET OF BARCA EHF CL 2005 TROPHY: "When Laporta broke budget because of Peric"