EHF
Women's EHF CL 22/23: Rapid Bucharest at TOP 8 after drama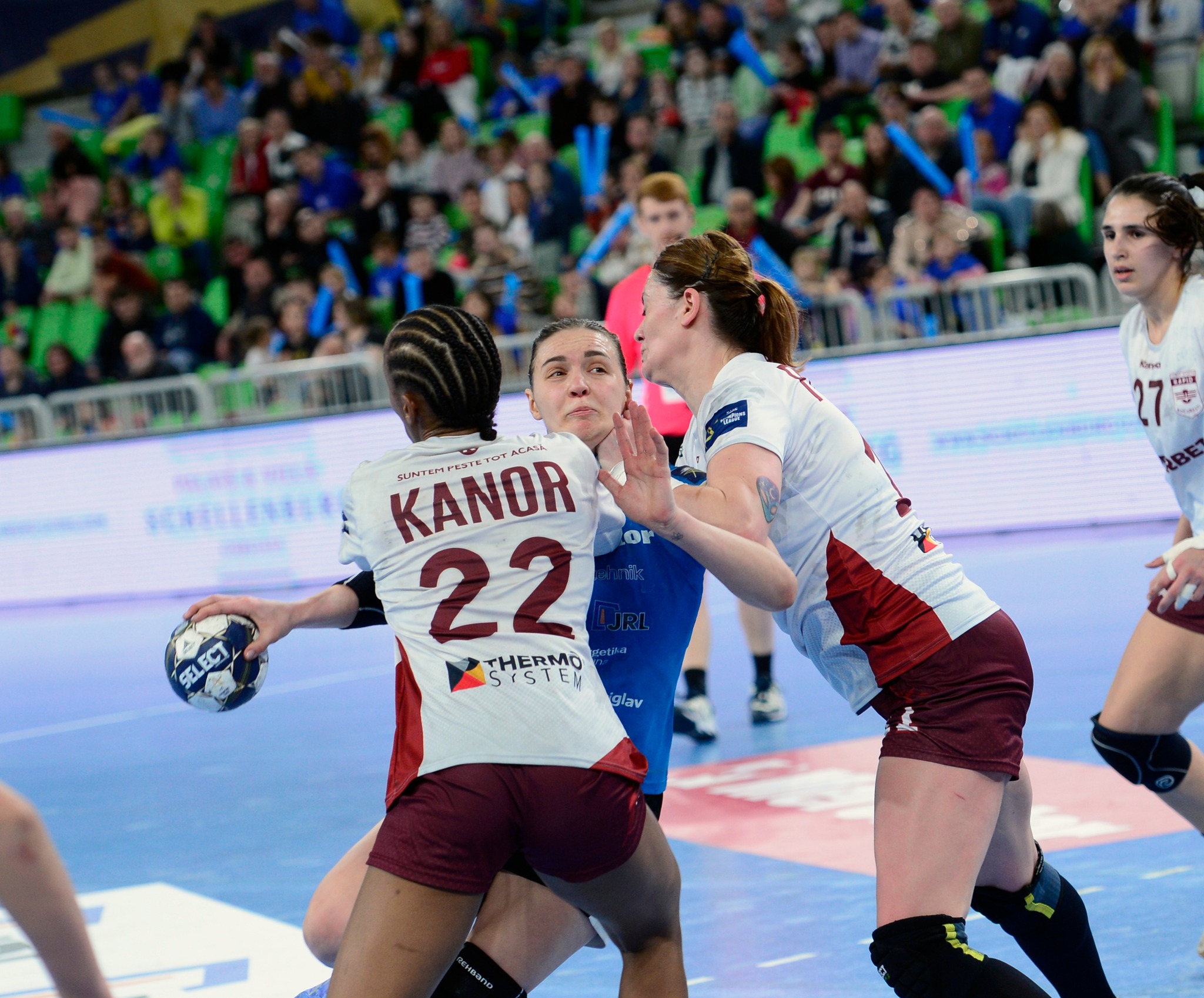 Rapid Bucharest celebrate great success in the Women's EHF Champions League where they outplayed Slovenian RK Krim Mercator at knock-out stage. The Romanian team beat Slovenian champions 30:24 to qualify for the TOP8 phase after 24:29 loss in Ljubljana a week ago.
Rapid Bucuresti: Buceschi, da Cruz Kassoma 2, Perianu, Sandru, Lopez Herrero 1, Gutierrez Bermejo 4, Korsos, Kanor 5, Kapitanović, Ostase 1, Fernandez Fraga 1, Azenaide 2, Hernandez Serrador, Badea, Polman 8, Grozav 6.
Krim Mercator: Radosavljević 3, Radičević 5, Stanko 2, Abina, Žabjek, Dmitrieva 5, Klemenčič, Miklič, Ljepoja 1, Varagić 1, Ngombele, Lazović, Kovarova, Risović, Rosiak 7, Svetik.
Here are the TOP 8 pairs:
Rapid – Vipers
FTC – Metz
Odense – Gyori Audi ETO KC
Team Esbjerg – CSM Bucharest