World Best Player 2012 Zsuzsana Tomori awarded in Belgrade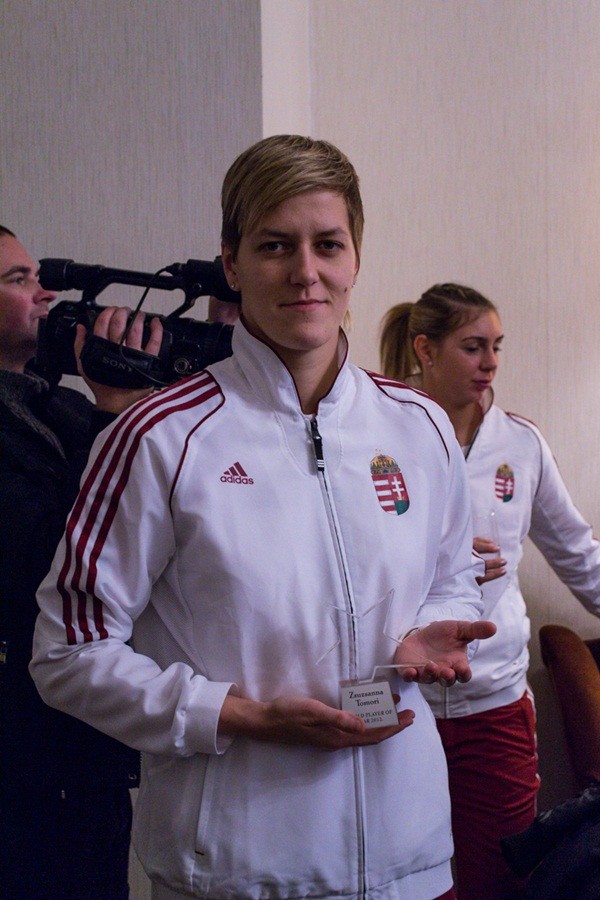 Early morning in Hungarian Embassy in Belgrade wasn't the best moment for the ceremony after defeat of Hungarian team at WWCH 2013 1/4 finals against Brazil, but Handball-Planet.com used the chance to give a trophy for the World's Best Female Player 2012 to Zsuzsanna Tomori (26). Fantastic Hungarian left-back got the highest number of 13.000 votes last December and inherited Heidi Loke, the winner for 2011.
– I am absolutely positive because of the award. Thank for such a beautiful trophy. That proves that I am on the right track in my career. It's not easy to keep this level, but I will try to stay on it and repeat all again – said Zsuzsanna and added his thoughts about the WWCH 2013:
– We are dissapointed. That is natural. We need more time to get it away and make real conclusion after all. We did everything for a win against Brazil. We played the whole tournament in up and down mood. That was our big problem.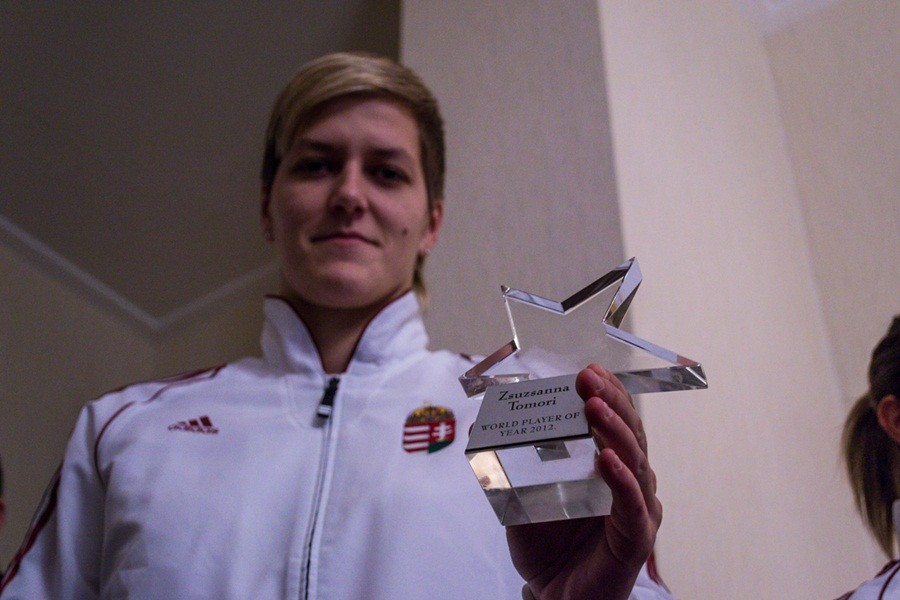 The next Women's EHF EURO 2014 with the final weekend in Budapest will be the perfect chance…
– Of course we want to get the medal. EURO event are better because of the different system. It's not up on only one match, you have chance for a mistake and to improve.