Every handball community has its own history, memorable moments and famous records, but sometimes some values and importance of idea overcoming the borders of one single country or even a region. There are not too many global famous handball brands besides the world best teams, players or major EHF and IHF events. One of them, which is a place of gathering thousands of young handball players who providing amazing energy every summer is PARTILLE CUP in Gothenburg, Sweden.
The world's largest youth tournament still growing and organizers are still hungry to give the best handball moments to all participants every summer. This year Partille Cup will be played from June 29 – July 4.
PARTILLE CUP has been held since 1970. In 45 years long history, Gothenburg has welcomed more than 400.000 handball players from 90 countries. Sounds like a handball Disneyland with unforgettable memories. During Partille Cup more than 4 000 matches will be played in central Gothenburg, but Partille Cup is so much more than just handball matches.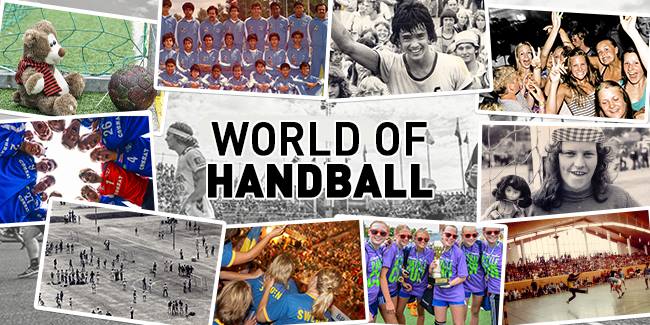 A week at Partille Cup starts with the big Opening Ceremony in a packed area with 14.000 spectators. The atmosphere is electric, with dances, songs and smiles combined with chants from the stands. Later on it is time for Players Club (the participant disco). Over 3500 young people visit the disco every night and they get to listen to Sweden's best DJs, meet youth from around the world and the opportunity to show their absolute coolest moves. For one evening Partille Cup want to celebrate all the amazing work that every leaders do for their team at the Leaders Party. During a colourful night with food, drinks and performances all leaders will get together and meet each other. Prepare yourself to get entertained in an international atmosphere. At the end of the week it is time for the finals. Many players and leaders consider Partille Cup to be the youth World Championships. And of course, it's great to win Partille Cup. Especially considering that some of the worlds best teams and countries participating! Will you be the winner this year?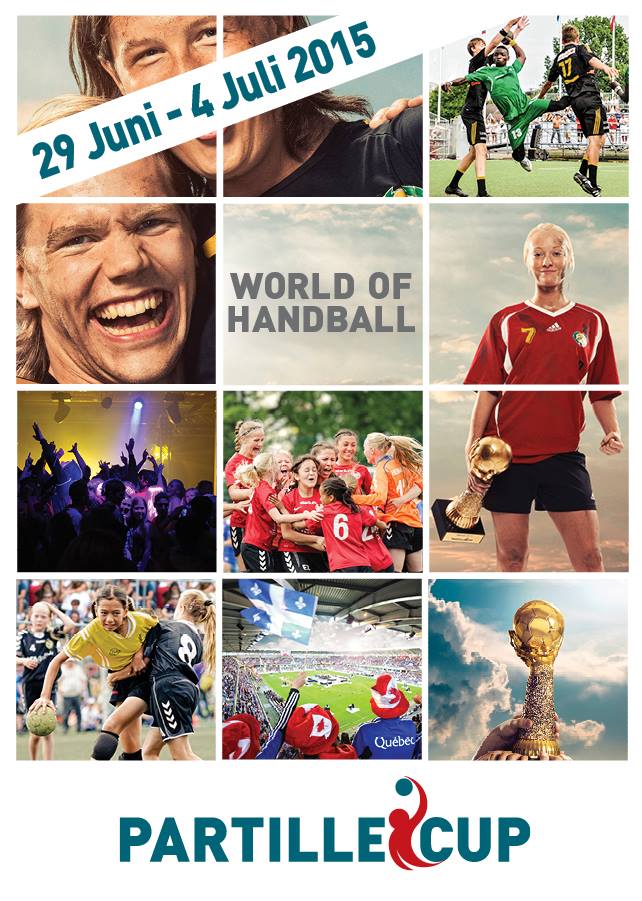 PARTILLE CUP – World of HANDBALL edition 2014 was one of the largest with over 1,000 teams, 21,000 participants from 41 different nations, but all the records could be broken soon as already 34 different nations signed up for the 2015.
– Most teams usually register now during February and March. That we already have 34 different nations registered to the tournament is really gratifying. It feels like it could be a new record for Partille Cup – says Daniel Svenberg, Tournament Coordinator.
Mission of PARTILLE CUP is much more than 40×20 meters.
Partille Cup is the world's largest meeting place for young handball players. It creates a time when young people from all over the world can meet, with different backgrounds and cultures. During the tournament they will socialize, learn more about each other and create a greater understanding. This is completely in line with Partille Cup mission to spread handball internationally where the tournament will remain the common meeting place. The high number of nations is a proof that we succeed – year after year – concludes Fredrik Andersson, General Secretary.
PARTILLE CUP 2015 is waiting for you.