Fourth "Handball is my future" in Bugojno is ready for start!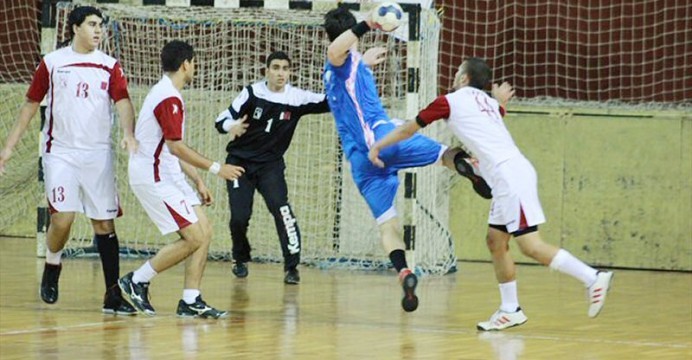 The fourth International Youth Handball tournament "Handball is my future" supported by Qatari Handball Federation will be held in Bugojno (Bosnia and Herzegovina) between April 14 and 17. Eight teams will fight for the trophy in their first official international year, which will be followed by Europen Championship in Croatia.
Here are the groups and schedule of the tournament.
Group A                                   Group B
Slovenia                                   Croatia
Serbia                                       Poland
Austria                                      Qatar
BiH                                             Macedonia
_________________________________________________________________
Thursday 14.04.2016
9,00 –   Croatia – Macedonia                      10,45 –  Poland   – Qatar
12,30 –  Slovenia – BiH                                   14,15 –  Serbia     – Austria
16,00 –  Qatar      – Slovenia ( 2000 )            17,30 –  Croatia    – Poland
19,15 –  Qatar       – Macedonia
_________________________________________________________________
FRIDAY  15.04.2016
9,00 – Slovenia – Austria                                10,45 – BiH        –     Serbia
12,30 – Poland    – Macedonia                        14,15 – Qatar    –     Croatia
16,00 – Qatar      – BiH   ( 2000 )                      17,30 – Austria –      BiH
19,15 – Slovenia – Serbia
SATURDAY  16. 04 . 2016
10,00        A 3 – B 4
11,45        A 4 – B 3
13,30        Qatar – Slovenia ( 2000 )
17,00        A 1 – B 2
19,00        B 1 – A 2
SUNDAY    17. 04 . 2016
9,00     FOR 7 TH PLACE
10,45     FOR 5 TH PLACE
12,30     QATAR – BIH ( 2000 )
14,45     FOR 3 TH PLACE
16,45     FINAL
18,15     CLOSING CEREMONY