Ortega's Japan with only two players with European experience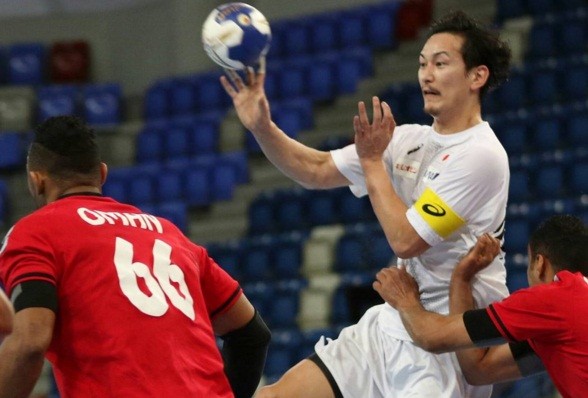 Antonio Carlos Ortega made a great job with qualification for the World Championship 2017 in France with Japanese team. The Asian squad consisted of only two players from European teams, will try to give a good resistance to the favorites in Group A, but also to gather worthy experience at the start of the Olympic cycle which will be concluded with tournament on home soil in Tokyo in 2020.
Japan will begin the 2017 World Championship against Russia, on January 12th at Nantes' Hall XXL, where they will play their four other group A games. Japan will face the host nation, France, on January 13th, and will then play against Brazil (January 15th), Poland (January 17th) and finally Norway (January 19th).
The list of 19

Goalkeepers : Masatake Kimura (Osaki Electric), Akihito Kai (Toyota Auto Body), Takayuki Shimuzu (Wakunaga Phamaceutical)
Field players : Goki Koshio (Toyoda Gosei), Rémi Feutrier (Chambéry), Hiroki Shida (Osaki Electric), Toru Takeda (Toyoda Gosei), Kohei Narita (Wakunaga Phamaceutical), Kento Uegaki (Osaki Electric), Yuto Agarie (Daido Steel), Atsushi Mekaru (Angel Ximenez), Kairi Kochi (Toyota Auto Body), Shinnosuke Tokuda (University of Tsukuba), Jin Watanabe (Toyota Auto Body), Hiroki Motoki (Osaki Electric), Takashi Kato (Daido Steel), Jun Mori (Osaki Electric), Daichi Komuro (Osaki Electric), Hiroyasu Tamakawa (Kokushikan University)