France or Denmark? Two great teams will decide about the European handball title on Sunday from 17:30 hrs in Herning . The current Olympic champion will try to return to the European throne with the victory over host team who will have the support of 14,000 fans in the stands.
It is interesting that none of the two flinalists have never lost the finals of the European Championships. The "Experts" have won EURO 2006 and EURO 2010 , while e Danes did the same at EURO 2008 and EURO 2012. This means that European crown is in the hands of Onesta and Wilbek since 2004, when Germans won the gold in Slovenia.
French generation showed that they aren't "past" led by fantastic Nikola Karabatic, who is again on the highest possible level. Some fresh blood also came with Dumoulin between the posts, Nyokas, Grebille and Porte.
Danish team had easy way to the semi-finals. Ulrik Wilbek saved a lot of energy for his last match on the bench…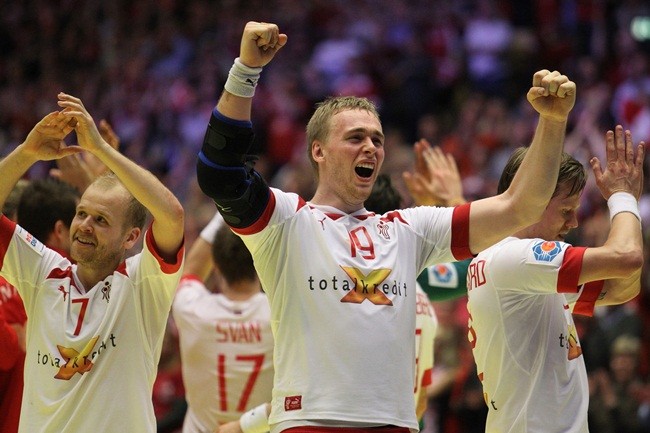 KARABATIC OR HANSEN?
It is almost clear that TOP scorer of EHF EURO 2014 will be Joan Canellas. The award of MVP will have to wait final match, but that could be only two names – Mikkel Hansen and Nikola Karabatic. Danish left back scored 30 goals for his team and had 47 assists, 13 more from Karabatic, who scored 27 goals.
PHOTO : Bjørn Kenneth Muggerud / Handballpix.com