IHF
135:1 for Moustafa! New-old IHF president elected on virtual Congress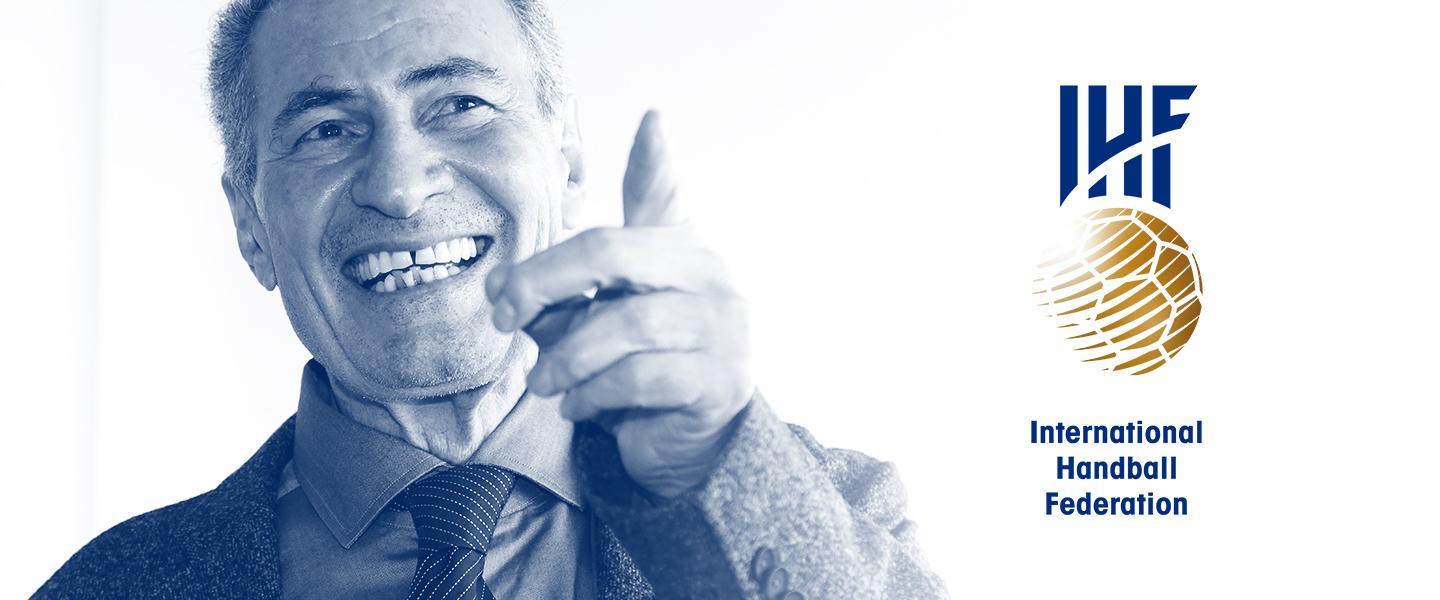 The XXXVIII Ordinary Congress of the International Handball Federation (IHF) took place on Saturday 6 November, being the first-ever to be taking place virtually – by video conference – due to the on-going development of the COVID-19 pandemic, as well as related travel and entry restrictions affecting the organisation of a physical Congress meeting.
One of the items on the agenda was the election of various IHF positions, including the position of the President, with the results as follows:
IHF President: Dr Hassan Moustafa (EGY)
IHF 1st Vice-President: Joël Delplanque (FRA)
IHF Treasurer: Anna Rapp (SWE)
IHF Executive Committee – two members: Narcisa Lecusanu (ROU), Frantisek Taborsky (CZE)
Chairperson of the Commission of Organising and Competition: Per Bertelsen (DEN)
Chairperson of the Playing Rules and Referees Commission: Per Morten Sødal (NOR)
Chairperson of the Commission of Coaching and Methods: Dietrich Späte (GER)
Chairperson of the Commission for Development: Tomislav Grahovac (CRO)
Chairperson of the Arbitration Tribunal: Zoran Radojicic (MNE)
Chairperson of the Arbitration Commission: Lovro Badzim (CRO)
Chairperson of the Ethics Commission: Hussein Moustafa Fathy (EGY)
"We are now ready for the next challenging era of handball. It has been my goal and my duty to improve handball and making it more stable, more transparent and more accountable.
"Handball does not discriminate. And we must go together as one, to show the trust of the world. We need to do this together," said Dr Moustafa at the start of the XXXVIII IHF Congress.
Dr Moustafa secured his sixth mandate as the IHF President, serving in this position since 2000.