GAMBLING: Dujshebaev leaves Csaszar at home!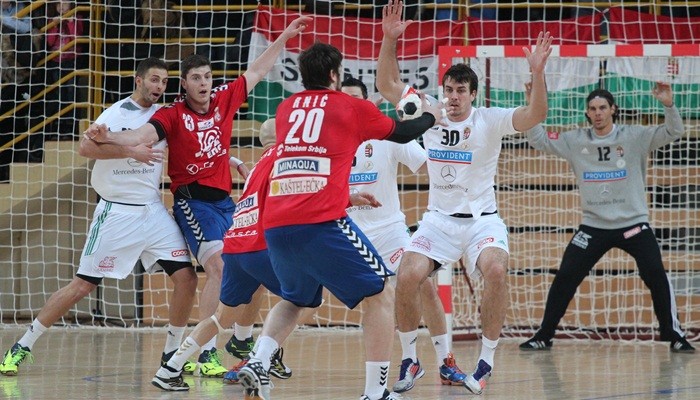 After Veselin Vujović who left Dragan Gajić at home for the upcoming EHF EURO 2016, another big name, Talant Dujshebaev decided to play without one of the most experienced member of the Hungarian squad.
Hungary will play without Gabor Csaszar. Kadetten Schaffhausen playmaker was one of the most experienced players in the national team, but his form wasn't enough to come into the squad.  Before, Lekai and Ilyes also didn't get a call from Dujshebaev.
Instead of him, Kornel Nagy and Rudolf Faluvegi will get the chance.
SQUAD:
Goalkeepers: Mikler Roland (MVM Veszprém), Bartucz László (Csurgói KK)
Right wings: Hornyák Péter (Csurgói KK) Pásztor Ákos (Grundfos Tatabánya)
RIght backs: Ancsin Gábor (MOL-Pick Szeged), Nagy László (MVM Veszprém)
Playmakers: Faluvégi Rudolf (Csurgói KK), Nagy Kornél (Dunkerque)
Line-players: Bánhidi Bence (Balatonfüred), Schuch Timuzsin (MVM Veszprém), Zubai Szabolcs (MOL-Pick Szeged)
Left backs: Bodó Richárd (Grundfos Tatabánya), Borsos Tamás (Ceglédi KKSE), Iman Jamali (IFK Kristianstad)
Left wings: Gazdag Tibor (Csurgói KK), Iváncsik Gergő (MVM Veszprém)