One of the most beautiful summer youth handball stories is coming from Spain, where the famous handball city, Granollers, where people adore our sport, from year to year raising standards in organization of Granollers Handball Cup (June 29 – July 3, 2016). The new waves of fantastic handball energy waiting for those teams which choice will be attending of the tournament with a huge tradition and numbers. Handball-Planet.com speaks with Pep Blanchart, tournament director, also responsible for the present of one of the best Spanish teams of all time – BM Granollers.  
– The preparations for the new edition of the Granollers Cup start during the same week that we play it – says Blanchart and adds:
–  From the day that we finished one edition we begin to think about new ideas, new inputs, to get the most from doing more attractive the new editions for the players who will come to Granollers to play and enjoy their handball time. We have prepared program during all the year, so on June 29 everything will be ready. From October to March is the most intensive promotion period for Granollers Cup in order to attract the teams from all over the world, to get some teams and countries here in Granollers. At the moment, we have teams from eight different countries for edition 2016.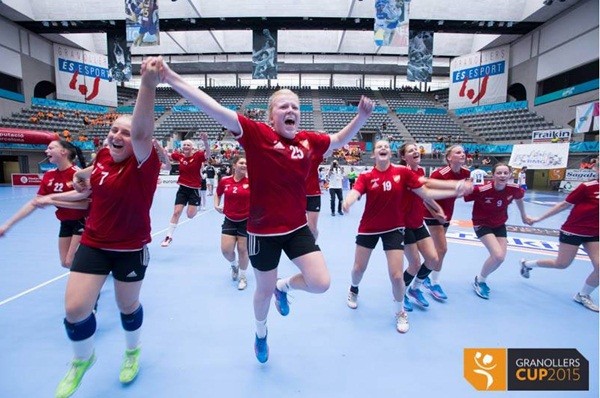 How difficult is to work on such a big project?
– The Granollers Cup is the biggest youth event in organization of our club, but BALONMANO GRANOLLERS have a big number of teams (30 teams in all categories this year). We have the senior team Male and Senior team Female in Premier Division (ASOBAL) in Spain. We work hard in this project because our club's philosophy of club is to work with the young players. We feel proud on our work with putting efforts in Granollers Cup project.
How important is Granollers CUP for Granollers as a city and as a club?
– Granollers is not a very big city , about 60.000 habitants . All pavilions, very handball tournament taking place, are very close and that gives a very good handball atmosphere. Almost all playing courts are indoor with Olympic Hall in Granollers, which are the main point of the Granollers Cup. The city lives handball and put a lot of emotions during the Granollers Cup every year.

What will be new in 2016 in comparation with year's before. Do you prepare some new experience for all the participants?
– We are trying always to prepare new things and provoke some new emotions from the participants. We are working to provide some new experience, starting from the Opening Ceremony, but also with some other activities during the Cup – concludes tournament director, Pep Blanchart.
FIND ALL THE INFORMATIONS ABOUT GRANOLLERS CUP 2016.