Norwegian come-back for a point against Macedonia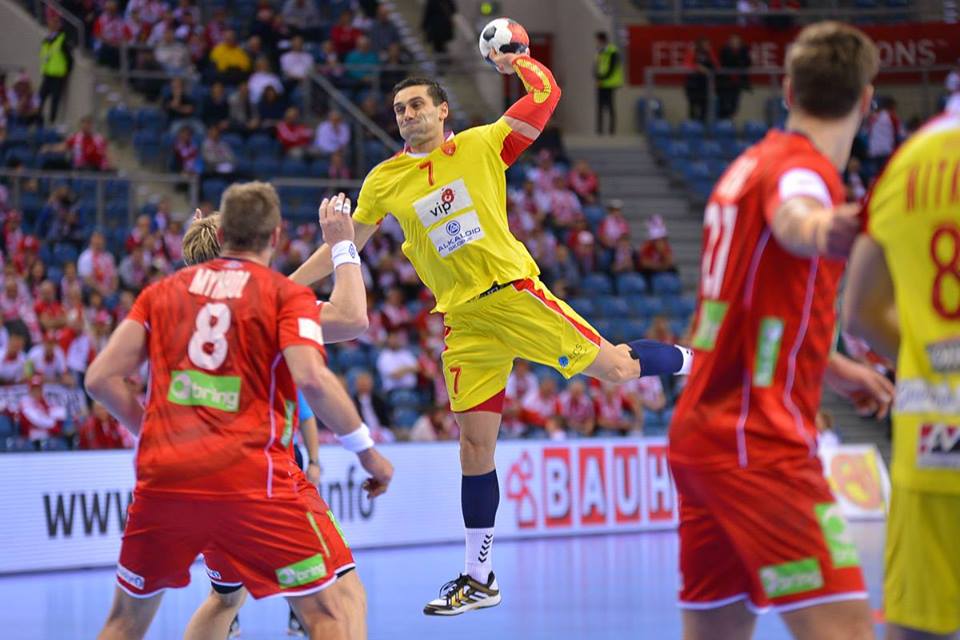 Macedonia and Norway tied 31:31 (17:13) after great battle at "Tauron Arena" in Krakow. Kiril Lazarov led his team perfectly in the first 45 minutes of the match, when Macedonians had 27:22, but special tactics on the best world's lefthander gave wings to the Scandinavian team. The biggest surprise of the Men's EHF EURO 2016 managed to get back in the match, got a chance to win, but at the end, Balkan guys had the last attack to score for the first victory in Poland.
Kiril Lazarov netted 11 goals ahead of Dejan Manaskov with five. On the other side Kristian Bjornsen netted six goals.
Norway need only a point from the last match against France or even defeat would lead them to semi-finals if Croatia beat Poland (or tie) on Wednesday.
photo: gol.mk, Filip Viranovski