IHF
4 groups, 12 teams: 15th IHF Super Globe in Dammam in October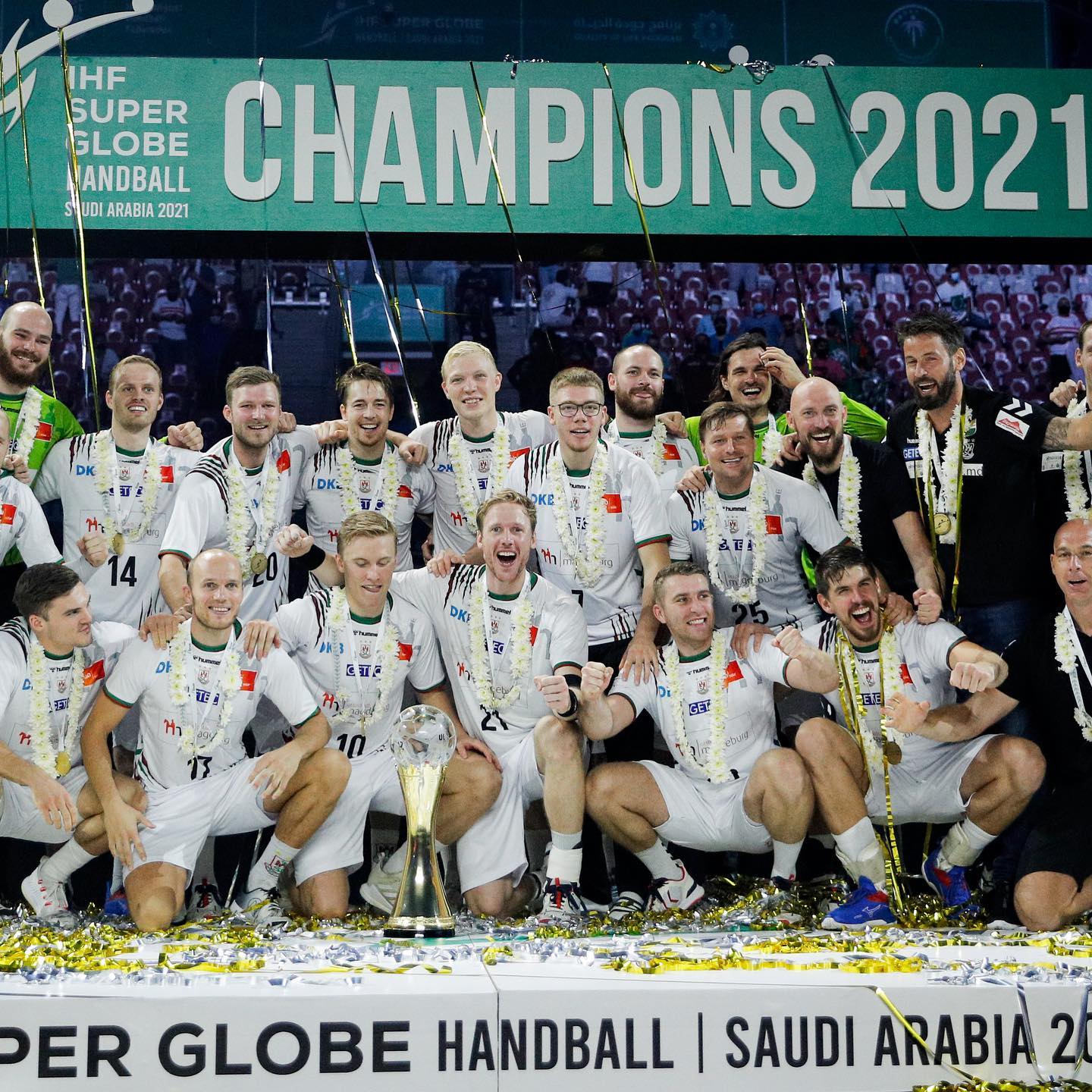 The 15th edition of the IHF Men's Super Globe will take place in Dammam, Saudi Arabia, between 18 and 23 October, with an unprecedented 12-team line-up at the start. 
With the competition only a few weeks ahead and the last club to take part in this edition confirmed on 27 September, the final preparations are on their way. The draw was held in Montreux, Switzerland, on the outskirts of the Olympic Result and Information Service Working Group Meeting for the Paris 2024 Olympic Games, on Wednesday, 28 September 2022.
The 12 participating teams were divided into four pots of three teams each. Host team Mudhar had the right to choose their group after the teams from pots 1 and 3 had been drawn, according to the draw procedure and the rules established by the International Handball Federation (IHF).
Moreover, there was continental protection for all the teams from the same continent, which meant that they could not be drawn into the same preliminary round group.
Mohamed Habib Alsaffar, the team manager for the host club, chose Group B for his team. The hosts will face the winners of the Africa Men's Handball Super Cup, Egyptian side Al Ahly, and the winners of the EHF European League Men, Wild Card entry SL Benfica.
Reigning champions SC Magdeburg will play in Group A, alongside Australian side Sydney Uni and Saudi Arabian team Khaleej.
Barça, the reigning champions in the EHF Champions League, have been drawn into Group D. They will face the winners of the North America and the Caribbean Senior Club Championship, Club Ministros, and the Arab Handball Championship of Champions winners, Esperance de Tunis. The African side were the last to confirm their ticket to the 2022 IHF Men's Super Globe after securing the title in a hard-fought game against Egyptian side Zamalek last Tuesday.
Last but not least, Łomża Industria Kielce, the Polish side that received the second Wild Card for the competition, will be favoured in Group C. They will face the winner of the South and Central American Men's Club Handball Championship, Handebol Taubaté from Brazil, and the winner of the Asian Club League Championship, Al-Kuwait from Kuwait.
The winners of each group will qualify for the semi-finals, due to be played on Sunday, 22 October, with the final scheduled for Sunday, 23 October.
2022 IHF Men's Super Globe draw results:
Group A: SC Magdeburg (GER), Sydney Uni (AUS), Khaleej (KSA)
Group B: Al Ahly (EGY), Mudhar (KSA), SL Benfica (POR)
Group C: Handebol Taubaté (BRA), Al-Kuwait (KUW), Łomża Industria Kielce (POL)
Group D: Barça (ESP), Club Ministros (MEX), Esperance de Tunis (TUN)
Source: IHF