4 POINTS TO MAIN ROUND: Russia beat Montenegro in thriller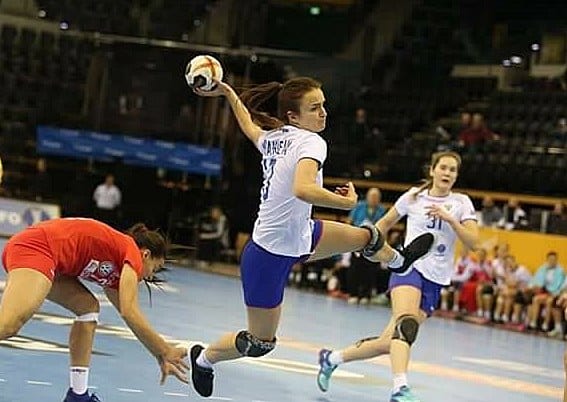 Marina Sudakova and Anna Vyakhireva joined efforts for the second Russian win at Women's EHF EURO 2018 in Nancy. Lefthander's duo made amazing finish to secure four points for their team at the start of Main Round in Nantes. After big battle, Russia beat Montenegro 24:23 (13:15).
Russia-Montenegro 24-23 (13-15)
Russia: Daria Samokhina 7, Luliia Managarova 6, Daria Dmitrieva 3, Polina Kuznetsova 2, Anna Sen 2, Marina Sudakova 2, Kseniia Makeeva 1, Elizaveta Malashenko 1 .
Montenegro: Durdina Jaukovic 12, Majda Mehmedovic 5, Katarina Bulatovic 4, Jovanka Radicevic 1, Milena Raicevic 1.
STANDING:
Russia 4
Montenegro 2
France 2
Slovenia 0