"It is our great pleasure to invite you to the 8th edition of the International Handball Goalkeeper's Camp which will be held from 22 – 28.06.2018. in Croatia! We still have some available spots at our camp after we had to increase the camp capacity due to extremely high interest!", says Mario Caljkusic, the main organizer of this unique project for goalkeepers.
The International Handball Goalkeeper's Camp will be held in Omis – a small, beautiful oasis, about 20 kilometers away from Split.
The location, facilities, conditions and environment in Omis offer a top-notch impression, so it is not surprising that the same organizer has two more equally unique and big handball projects in the same location in co-operation with his business partners. Those two other projects are: Barcelona Handball Camp and Masters Handball World Cup.
The International Handball Goalkeeper's Camp is designed for female and male goalkeepers born between 2006 – 1993.
The camp has grown into one of the most recognizable brands as the world biggest and best camp for handball goalkeepers, with rich tradition, great quality, the team of world best coaches and world best goalkeepers as demonstrators.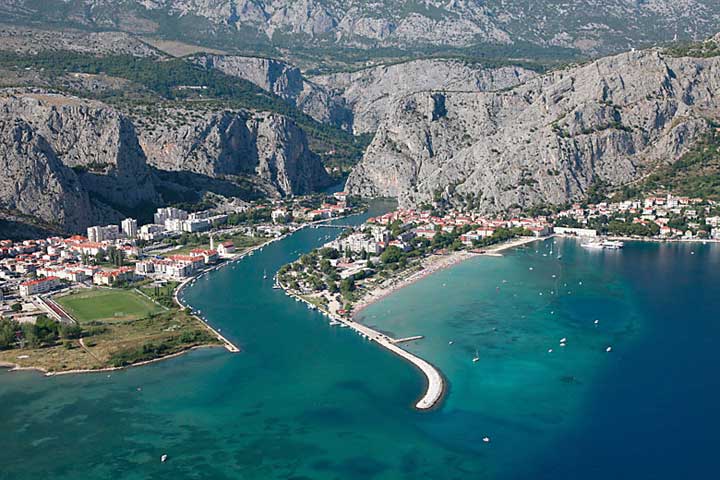 The camp has the purpose to improve participant's performance in all aspects of goalkeeper game!
That is why, next to the world best goalkeeper coaches, a physical coach and a mental coach, at the camp there are always present some of the world best goalkeepers who are helping the participants with their progress.
Just to name some of the goalkeeper's demonstrators, during previous 7 years at the camp, some of them were: Thiery Omeyer, Kasper Hvidt, Roland Mikler, Mirko Alilovic, Danijel Saric, Borko Ristovski and many, many others!
Besides professional coaching and improvement in goalkeeping skills, the camp participants have the opportunity to create lifelong friendships, which is very often the case, as we found out from the organizer.
On top of this whole amazing experience comes the beauty of the Adriatic Sea and Croatian coast which you don't want to miss!
If you would like to be part of this unique handball goalkeeping fairy tale, you have to hurry up to their website
www.handballgoalkeeper.com
and fill up the application form!