Aalborg historical result for TOP 16 clash with Porto Sofarma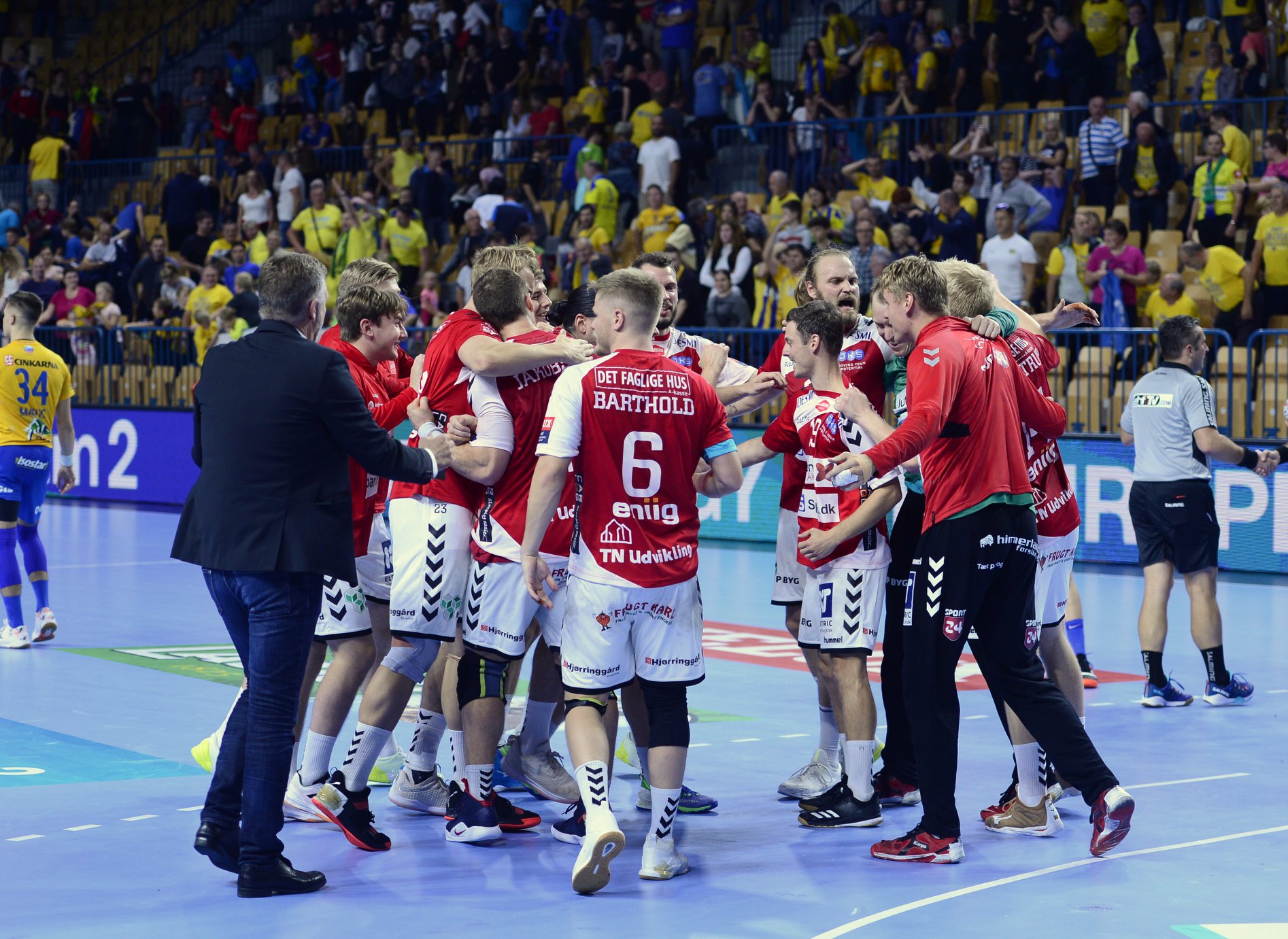 Aalborg Handbold made the best result in EHF Champions League history by taking fourth place in Preliminary Round Group.
The Danish champions will meet FC Porto Sofarma after beating Norwegian Elverum in the last match of regular part of the season.
Aalborg – Elverum 30-28 (18-11)
Aalborg: Mark Marcher 8, Sebastian Barthold 5, Buster Juul-Lassen 4, Magnus Saugstrup 3, Tobias Ellebæk 3, Benjamin Jakobsen 2, Henrik Møllgaard 2, Janus Smarason 1, Rene Antonsen 1.
Elverum: Lukas Sandell 7, Sigvaldi Gudjonsson 6, Magnus Fredriksen 4, Simen Pettersen 3, Alexander Christoffersen 3, Tobias Grøndahl 2, Kristian Ørsted 2, Rasmus Boysen 1.
STANDING: