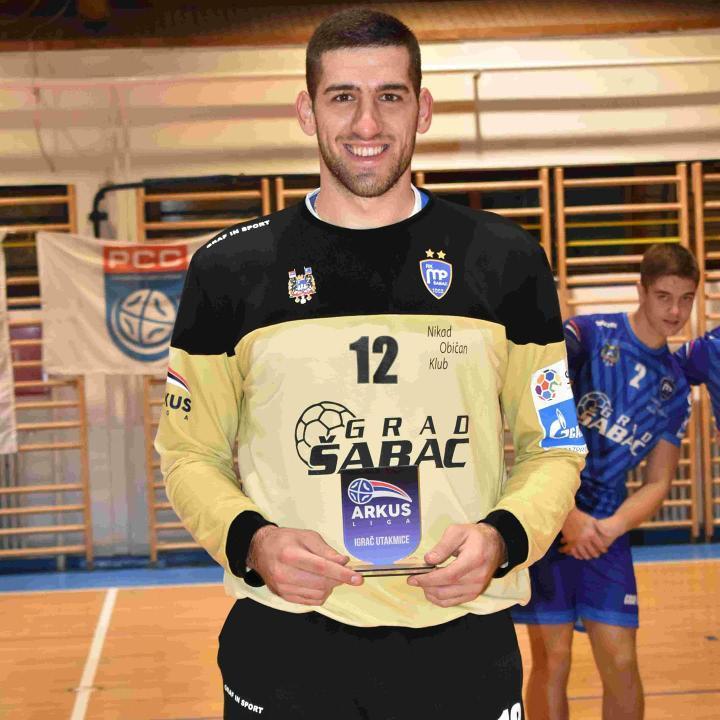 An unexpected situation in ABANCA Ademar Leon. Traditional Spanish club stayed without number 1 between the posts after the sudden dismissal of 23-years old Serbian goalkeeper Milan Bomastar for an extra-sports event.
As Radio León has stated , the player committed a traffic accident. The club has limited itself in a brief statement to informing that "the employment contract signed with the player has been resolved due to the occurrence of a cause for annulment only attributable to the player . Reasons of the right to privacy prevent us from publicizing said cause of annulment", The entity chaired by Cayetano Franco pointed out that the player was fired thanking "his dedication and dedication during the time he has remained at Ademar".
This unexpected setback forces Manolo Cadenas to urgently seek a replacement for his first goalkeeper, who has debut for Serbia at Men's EHF EURO 2022, and who in his first season in the Spanish league produced an irregular performance: 251 saves, fourth in ASOBAL, for a 27,83% effective.
Bomastar came to Leon from RK Metaloplastika Sabac in summer 2021. He is third goalkeeper of the national team as back-up for Dejan Milosavljev and Vladimir Cupara.