AEK Athens with 4 wins and +50 goal difference open season in Greece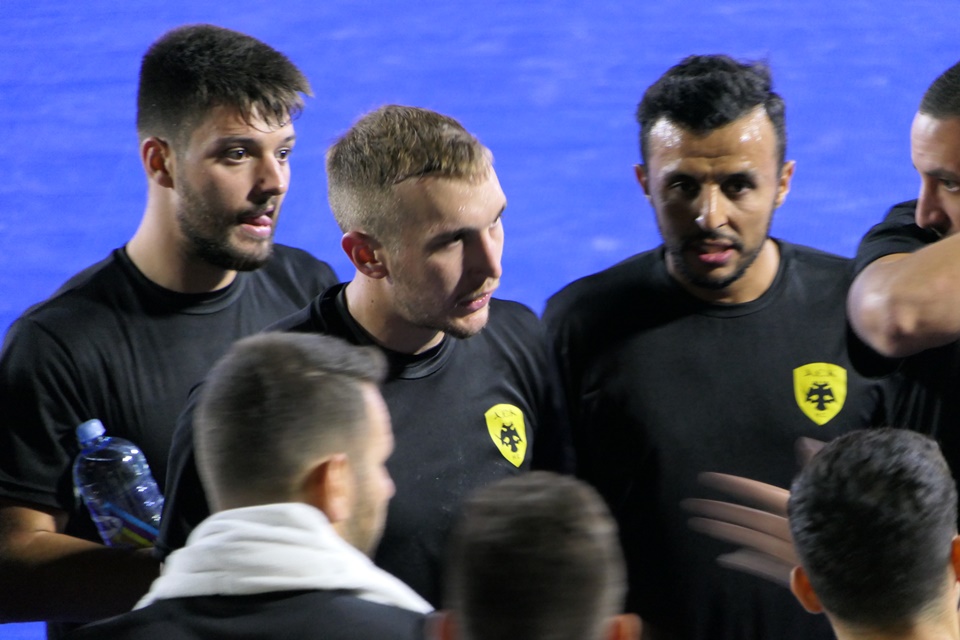 AEK Athens are the only team on 100% score after four matches of the Greek League 2020/2021. Championship is playing in two groups with seven teams.
The reigning Greek champions beat Ionikos 35:21 to keep the high level of performance which brought them +50 goal difference after only four matches.
Results:
Faiakas Corfu – Filippos Veria 24:28
Diomidis Argous – Olympiacos SFP 25:26
Drama – Aeropos Edessas 31:25
Zafeirakis – PAOK 22:29
A.S.E. Douka – Salaminas 37:36
Ionikos – AEK Athens 21:35
STANDING:
1.

AEK Athens

4
4
0
0
143:93
8

2.

Olympiacos SFP

3
2
0
1
74:74
4

3.

Ionikos

3
2
0
1
77:88
4

4.

Diomidis Argous

4
2
0
2
116:116
4

5.

A.S.E. Douka

3
1
0
2
86:93
2

6.

Aris

3
1
0
2
68:83
2

7.

Salaminas

4
0
0
4
110:127
0
STANDING:
1.

PAOK

4
3
1
0
104:86
7

2.

Drama

4
3
1
0
101:90
7

3.

Filippos Veria

4
2
1
1
109:103
5

4.

Aeropos Edessas

3
1
0
2
82:88
2

5.

Faiakas Corfu

3
0
1
2
68:75
1

6.

Zafeirakis

3
0
1
2
70:81
1

7.

Pylaias

3
0
1
2
79:90
1