News
Almost 50.000 votes for World Young Handball Player 2022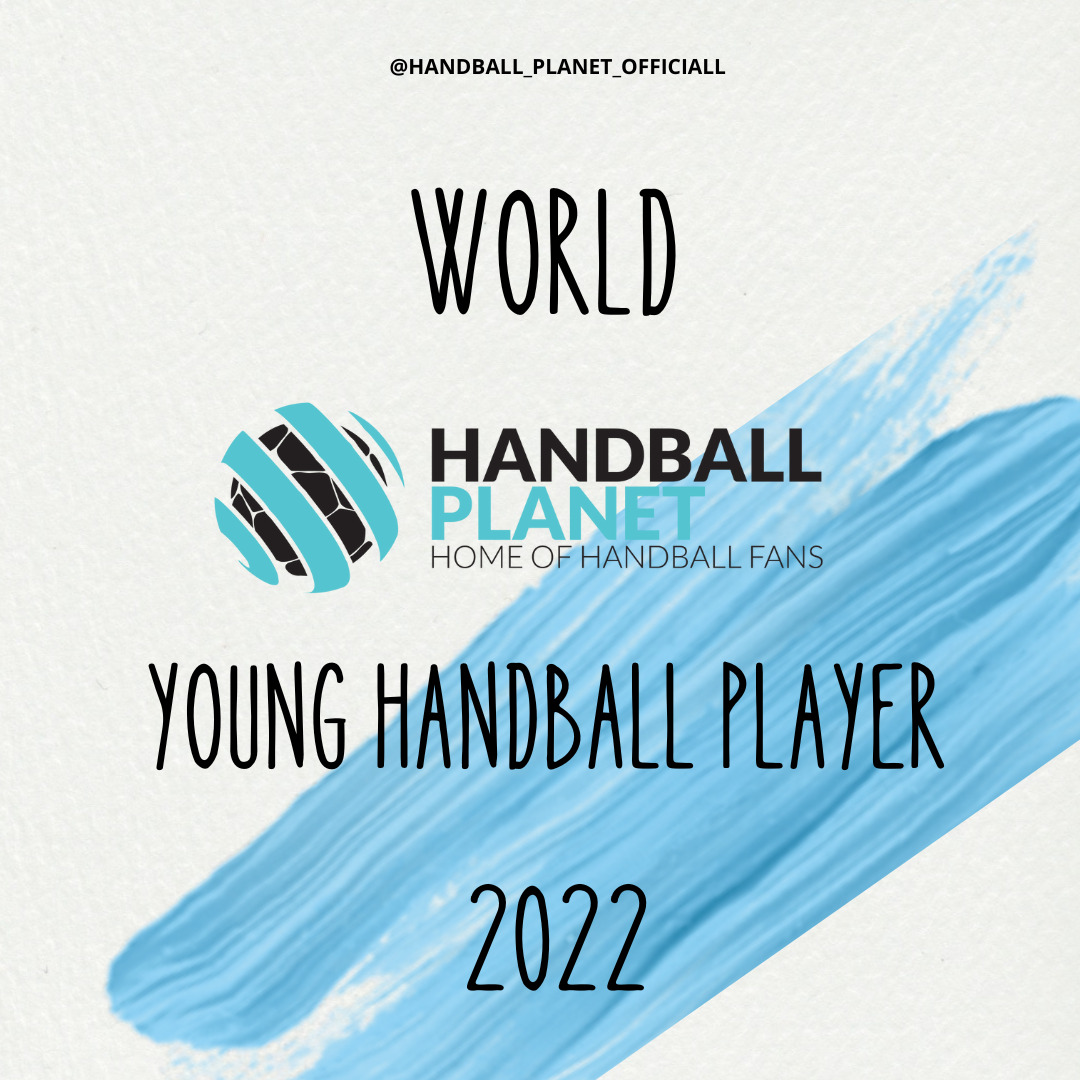 Explanation of the voting process in which participated handball fans in polls and Jury members.
Fans (33% of all votes) voted per position. Players with the most votes got 4, the lowest 1 point. Player with the highest number of votes in total Abdelrahman Mohamed got 5 points – one extra point.
Jury members could give from 1 to 10 points to the favorite players.
Here is votes (bold by fans + Jury = total)
WORLD YOUNG LEFT WING 2022
Baptiste Damatrin (HBC Nantes – France) (46%, 2,653 Votes) 4 + 3 = 7
Alexander Blonz (Pick Szeged – Norway) (42%, 2,418 Votes) 3 + 5 = 8
Alex Pascual Garcia (CS Dinamo Bucharest – Spain) (10%, 578 Votes) 2 + 4 = 6
Samuel Zehnder (TBV Lemgo – Switzerland) (3%, 145 Votes) 1 + 8 = 9
Total Voters: 5,794
WORLD YOUNG LEFT BACK 2022
Hassan Kaddah (Zamalek – Egypt) (51%, 7,121 Votes) 5 + 3 = 8
Eric Johansson (THW Kiel – Sweden) (38%, 5,246 Votes) 3 + 10 = 13
Simon Pytlick (GOG – Denmark) (8%, 1,158 Votes) 2 + 6 = 8
Julian Köster (VfL Gummersbach – Germany) (3%, 373 Votes) 1 + 3 = 4
Total Voters: 13,898
WORLD YOUNG PLAYMAKER 2022
Ahmed Hesham (USAM Nimes Gard – Egypt) (46%, 1,286 Votes) 4 + 2 = 7
Tobias Grøndahl (Elverum – Norway) (27%, 748 Votes) 3 + 6 = 9
Domen Makuc (Barca – Slovenia) (21%, 576 Votes) 2 + 6 = 8
Juri Knorr (Rhein Neckar Lowen – Germany) (6%, 156 Votes) 1 + 6 = 7
Total Voters: 2,766
WORLD YOUNG RIGHT BACK 2022
Francisco Mota da Costa (Sporting CP – Portugal) (72%, 3,278 Votes) 4 + 8 = 12
Zoran Ilic (Telekom Veszprem – Hungary) (13%, 574 Votes) 3 + 3 = 6
Mads Hoxer Hangaard (Aalborg Handbold – Denmark) (8%, 362 Votes) 2 + 6 = 8
Emil Wernsdorf Madsen (GOG – Denmark) (7%, 335 Votes) 1 + 3 = 4
Total Voters: 4,549
WORLD YOUNG RIGHT WING 2022
Antonio Martínez (BM Ademar Leon – Spain) (44%, 1,469 Votes) 4 + 3 = 8
WEST AV TEIGUM, HÁKUN (Skanderborg – Faroe Islands) (25%, 828 Votes) 3 + 7 =10
Walther Chrintz (Fuchse Berlin – Sweden) (18%, 611 Votes) 2 + 7 = 9
Mamadou Diocou (La Rioja – Spain) (14%, 466 Votes) 1 + 3 = 4
Total Voters: 3,374
WORLD YOUNG LINE-PLAYER 2022
Javier Rodriguez (La Rioja – Spain) (34%, 891 Votes) 5 + 3 = 8
Veron Nacinovic (MHC Montpellier – Croatia) (31%, 818 Votes) 3 + 5 = 8
Felix Möller (Savehof – Sweden) (23%, 597 Votes) 2 + 2 = 4
Theo Monar (HBC Nantes – France) (13%, 342 Votes) 1 + 8 = 9
Total Voters: 2,648
WORLD YOUNG GOALKEEPER 2022
Abdelrahman Mohamed (Al Ahly – Egypt) (85%, 12,878 Votes) 5 +5 = 10
Viktor Hallgrimsson (GOG Handbold – Iceland) (11%, 1,681 Votes) 3 + 8 = 11
Dominik Kuzmanović (RK Nexe – Croatia) (3%, 436 Votes) 2 + 2 = 4
Miljan Vujovic (TBV Stuttgart – Slovenia) (2%, 230 Votes) 1 + 5 = 6
Total Voters: 15,225