ANOTHER FAIL: Brazilian giant Fereira to RK Vardar Skopje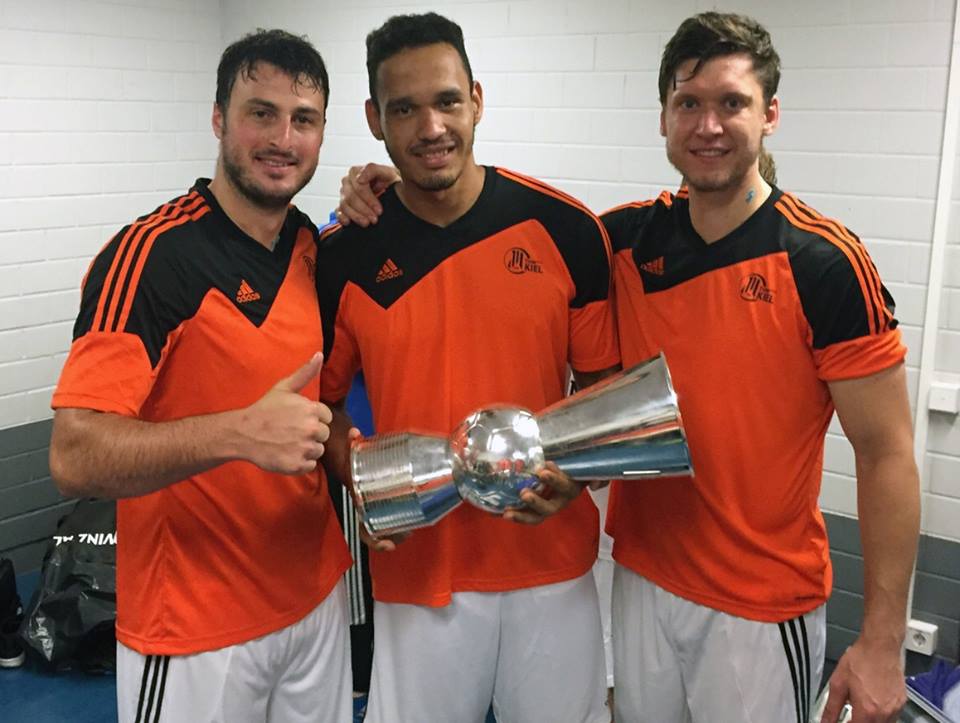 Rasmus Lauge Schmidt and Wael Jallouz are two players who didn't get a right chance to show their full potential in THW Kiel in the recent period, afterwards they exploded in Flensburg and Barcelona. The third one who also was just a "visitor" of the most popular German team, Brazilian giant Rogerio Moraes Fereira. signed three years contract with Macedonian TOP team – RK Vardar Skopje.
The 22-years old Brazilian line-player (204 cm) didn't get enough space to show his potential, which was the reason why Alfred Gislason took him on his first international handball station in proffessional carreer. Nothing really changed even after serious injuries of Toft Hansen and Wiencek, when "Zebras" signed Croatian star from HSV Handball – Ilija Brozović.
It will be interesting to see, whether Fereira will show his full potential in other t-shirts like Lauge and Jallouz…