Brazil ready for France 2017 with European roster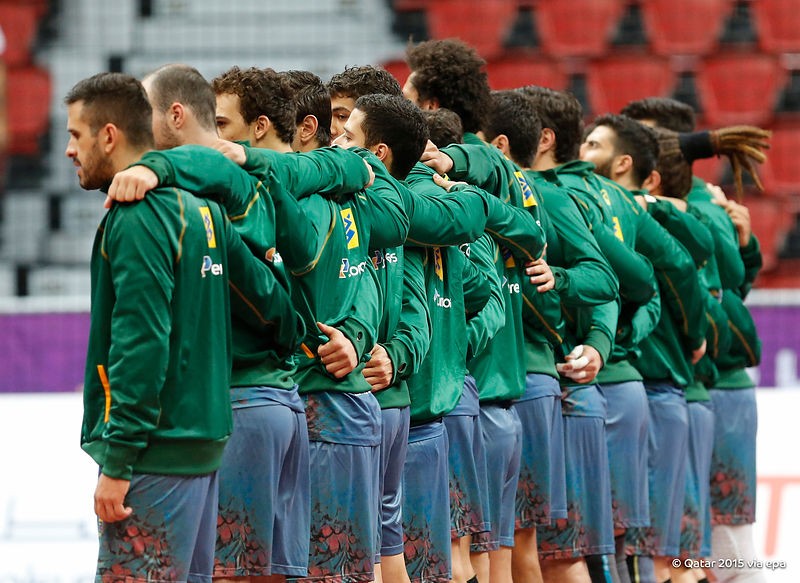 Brazilian national handball team is on the new beginning. After era of Jordi Ribera, South American team begins with the new coach Washington Nunes the new Olympic cycle at World Championship 2017 in France. Brazil, quarter-finalists of the Olympic tournament in Rio, will play at Group A in Nantes with France, Poland, Russia, Norway and Japan.
Serious challenge to qualify for the TOP 16 stage will be ahead of these 16 guys. Only two of them playing at domestic team Taubate. All others are in Europe.
Goalkeeper
César Augusto de Almeida 'Bombom' (OIF Arendal-Norway)
Maik Santos (AL-Rayyan-Qatar)
Left wings
Claryston David Cordeiro Novais (Taubaté)
Guilherme Torriani (Taubaté)

Left backs
Haniel Lângaro (BM Naturhouse La Rioja-Spain)
Thiago Alves Ponciano (BM Ciudad Encantada-Spain)
Thiagus Petrus Gonçalves dos Santos (Mol-Pick Szeged-Hungary)

Playmakers:
Henrique Teixeira (CB Huesca-Spain)
João Pedro Francisco da Silva (Chambery Savoie Handball-France)
Right backs
Gabriel Ceretta Jung (FC Barcelona-Spain)
José Guilherme de Toledo (Orlen Wisla Plock-Hungary)
Oswaldo Maestro Guimarães (Anaitasuna-Spain)

Right wings
Fábio Chiuffa (KIF Kolding Kobenhav-Denmark)
Lucas Cândido (BM Guadalajara-Spain)
Line players
Alexandro Pozzer (Fertiberia Puerto Sagunto-Spain)
Rogério Moraes (RK Vardar-Macedonia)