Germany
Bundesliga: Landin saves points for THW Kiel, Magdeburg still perfect!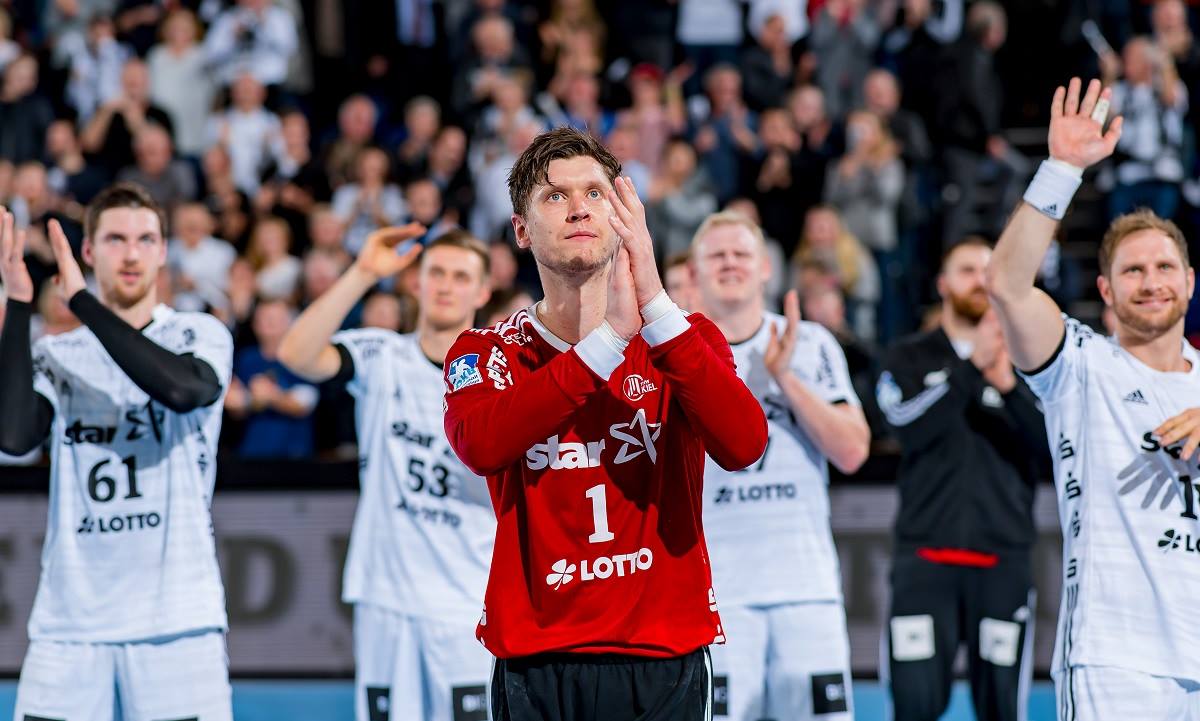 THW Kiel finally ended the streak of four games without the win in the domestic championship, bay beating tough Bergisher side 24:23 (15:12). Once again, the hero was Niclas Landin.
The "Zebras" were seven goals in front (22:15), but that was not enough for the easy win. Sebastian Hinze's side never gave up, and finally earned the chance to take the point from the "Wunderino" arena with the final possession, but Danish goalie saved the day, as he stops the attempt of Fabian Gutbrod, 10 seconds before the end.
THW Kiel: N. Landin (1st-50th, 52nd-60th, 13 parades), Quenstedt (51st-52nd, no parade); Ehrig (ne), Duvnjak (6), Sagosen (4), Reinkind (2), M. Landin (3), Weinhold, Wiencek (5), Ekberg (2/1), Ciudad (ne), Dahmke (ne) , Zarabec, Horak (ne), Bilyk (ne), Pekeler (2); Trainer: Jicha
Bergischer HC:  Rudeck (1st-21st, 1 parade), Mrkva (21st-60th, 13/1 parades); Schönningsen, Weck (6), Gunnarsson (1), Szücs, Damm, Gutbrod (5), Arnesson (4/2), Bergner, Nikolaisen, Boomhouwer (3), Hansson (3), Stutzke (1), Schmidt; Trainer: Hinze
SC Magdeburg remained perfect after the tenth day of play – they managed to take another two points in a tough battle against FRISCH AUF! Goppingen.
FRISCH AUF! Göppingen – SC Magdeburg 24:25 (13:14)
FRISCH AUF! Göppingen: Rebmann, Kastelic, Neudeck, Kneule (5), Lindenchrone (1), Heymann (2), Bagersted, Schiller (5), Goller (1), Gulliksen (9), Hermann, Zelenovic, Kozina (1)
SC Magdeburg: Jensen, Green, Chrapkowski (1), Kristjansson (1), Pettersson, Magnusson (9), Hornke (1), Weber, Gullerud, Mertens (3), Saugstrup (2), O'Sullivan (2), Bezjak (2), Smits, Damgaard (2), Preuss (2)
For the first time in 20 months, "Flens arena" openned its full capacity, and the players returned their fans a favour by beating Fuchse Berlin. It was the first defeat this season for the team from the capital.
SG Flensburg-Handewitt – Füchse Berlin 28:23 (15: 9)

SG Flensburg-Handewitt: Buric (14 parades), Møller (1 parade, from 55th, with a 7m) – Golla (5), Hald (5), Svan (2), Wanne (1), Steinhauser, Meyer-Siebert, Mensah (7), Gottfridsson (3), Jakobsen (1), Mensing (1), Einarsson (3)Füchse Berlin: Milosavljev (4 parades), Genz (2 parades) – Holm (6), Andersson (6), Lichtlein (1), Lindberg (4/3), Michalczik (1), Morros, Matthes (1), Kopljar ​​(1), Vujovic (1), Koch , Marsenic (2)
Other results:
RN Loewen – TBV Lemgo Lippe 30:33 (13:15)
MT Melsungen – GWD Minden 25:29 (7:14)
HSG Wetzlar – TuS N-Lubbecke 29:25 (12:13)
DHfK Leipzig – TSV Hannover 32:25 (15:12)
HBW Balingen – HC Erlangen 23:25 (11:15)
| | | | | | | | | |
| --- | --- | --- | --- | --- | --- | --- | --- | --- |
| 1. | SC Magdeburg | 10 | 10 | 0 | 0 | 291:255 | 20 | |
| 2. | Fuchse Berlin | 10 | 8 | 1 | 1 | 292:256 | 17 | |
| 3. | Kiel | 10 | 6 | 2 | 2 | 288:248 | 14 | |
| 4. | Flensburg-H. | 9 | 5 | 2 | 2 | 264:237 | 12 | |
| 5. | Goppingen | 10 | 4 | 3 | 3 | 276:277 | 11 | |
| 6. | Hamburg | 9 | 5 | 1 | 3 | 263:245 | 11 | |
| 7. | Lemgo | 9 | 4 | 2 | 3 | 256:240 | 10 | |
| 8. | Bergischer | 9 | 4 | 1 | 4 | 227:221 | 9 | |
| 9. | Rhein-Neckar | 9 | 4 | 1 | 4 | 266:261 | 9 | |
| 10. | Erlangen | 10 | 4 | 1 | 5 | 254:263 | 9 | |
| 11. | HSG Wetzlar | 9 | 4 | 1 | 4 | 259:248 | 9 | |
| 12. | Leipzig | 9 | 4 | 1 | 4 | 236:231 | 9 | |
| 13. | MT Melsungen | 9 | 3 | 2 | 4 | 226:243 | 8 | |
| 14. | N-Lubbecke | 10 | 3 | 0 | 7 | 235:258 | 6 | |
| 15. | Hannover-Burgdorf | 9 | 3 | 0 | 6 | 229:256 | 6 | |
| 16. | Stuttgart | 9 | 2 | 0 | 7 | 256:281 | 4 | |
| 17. | HBW Balingen-Weilstetten | 10 | 2 | 0 | 8 | 246:293 | 4 | |
| 18. | Minden | 10 | 1 | 0 | 9 | 243:294 | 2 | |