Bundesliga: THW Kiel win at Lemgo, on Tuesday for the title against RN Loewen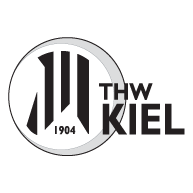 TBV Lemgo were worthy opponent for about 55 minutes, but in the final 5 minutes of the game and a run of 3:0 THW Kiel were certain of the win in this game that proved hard game for them. TBV Lemgo had the lead after the first half with 16:13, but with the start of the second half THW Kiel fought back and took a slight lead 42nd minute. Goal-for-goal game went on until the 55th minute, when THW Kiel with two goals from Filip Jicha and one from Palmarsson and Vujin made the outcome known – at the end 31:28 victory for THW Kiel. Marko Vujin scored 10 goals for THW Kiel, while Hendrik Pekeler was Lemgo's best with 7 goals.
On Tuesday THW Kiel will host Rhein-Neckar Loewen at home, and with a victory, they can start celebrating the title as it would be impossible for RN Loewen to make up 5 points with two rounds left.