Only 40 seconds in five minutes? Only in TOP handball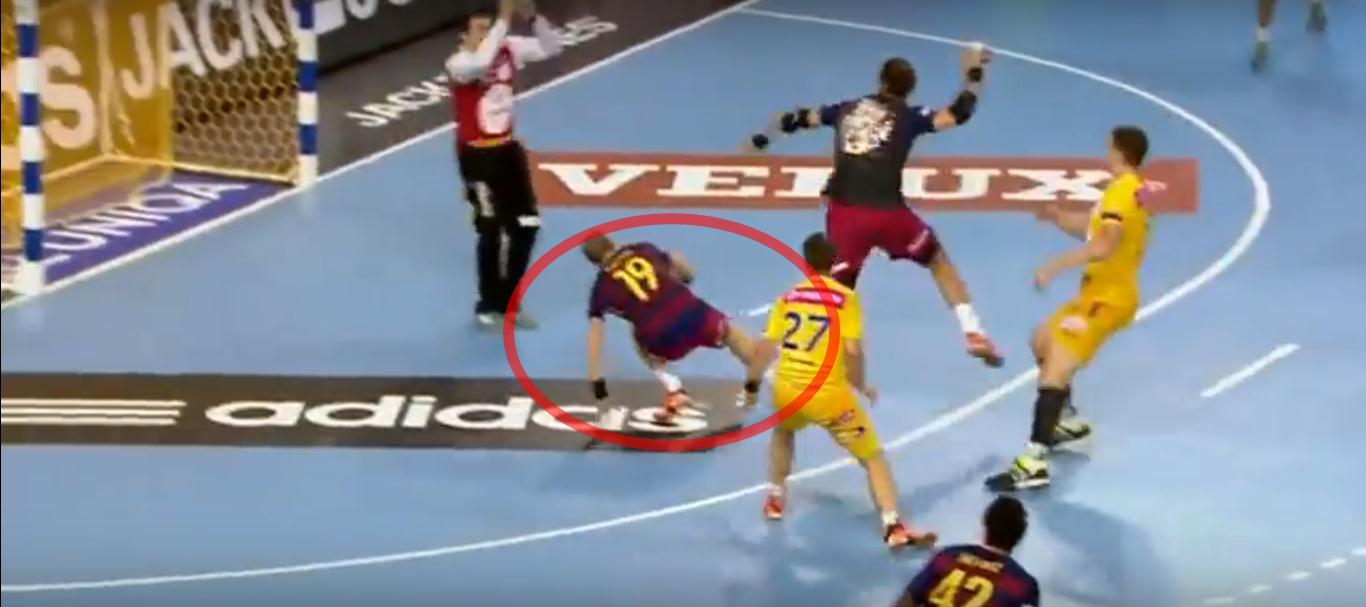 sport in which fans should become believers, not mad on referees, imperfection of rules and lack of modern technology, on the level of Munchen 1972…
It had to be clash of first and third world's teams, but after all what we have seen, we can't defend against the jokes about handball as "rural, rustic, country" game. Even experienced Slovenian referees, guys who have Olympic Final in their CV, Peter Ljubič and Nenad Krstič, couldn't save honour of their profession and our sport in general.
Starting from exclusion of Lijewski 40 seconds before the final whistle, red card for Uroš Zorman, who firstly got 2 minutes suspension due ordinary foul, but second or two after, the"handbook" of  rules made Slovenians blind so they compatriot off the court.
And, then, a real circus. Two, three, four fingers? Players, coaches, local people, delegate, refeeres. All in one to show how difficult is to watch and understand handball as a sport if you are some "tabula rasa" guy from Thailand or Canada.
OK, we got four fingers…
And then, for the end, "break-dance" of Valur Gudjon Sigurdsson under the knees of Slawomir Szmal for another question – Did he violate 6 meters space or not?  Of course, he is, but what about rules? What happened? Passive offside?
Is anybody 100% sure that Slovenians have right for their decisions or opposite of that? Ok, than, what we have to say to nations, sports fans and consumers who have to become handball fans? When IHF and EHF referees fathers planning to simplify our beautiful game? Third referee, fifth referee, VIDEO checker, "Challenge", shot-clock or passive attack clock, modern clock-technology, anything to make our sport clean, anything which will prevent handball people to speak about the "guys in black" and not about goals and handball magicians…