CHAMPIONS IN SERIES: Rhein Neckar Lowen simply "too weak" in Skopje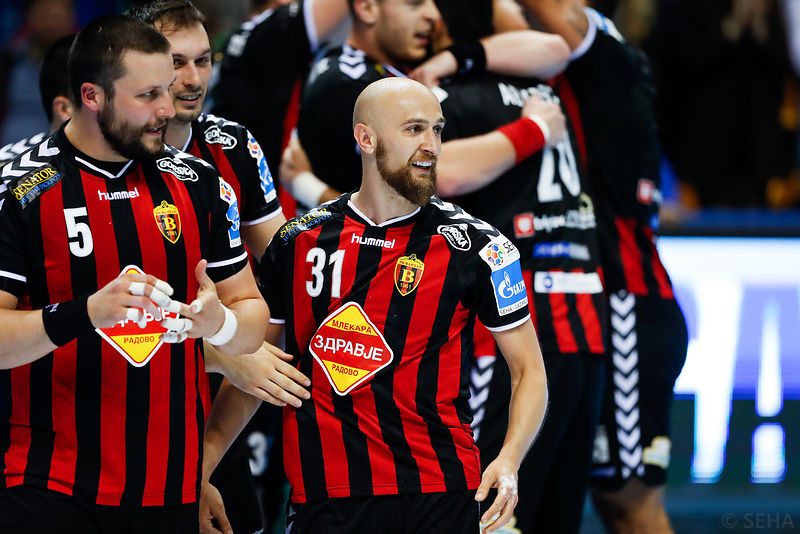 The reigning EHF Champions League winners – RK Vardar Skopje are on the way of repeating the same success – winning the Preliminary Round group which gives direct qualification to quarter-final. Team of Raul Gonzales showed great performance once again in front of home fans in which Rhein Neckar Lowen 30:26 (17:13) couldn't endangered them.
Macedonians are now four points ahead of German champions, which makes their position in the race for the first place more comfortable.
Vardar Skopje – Rhein-Neckar Löwen 30:26 (17:13)
HC Vardar: Sterbik, Milic; Stoilov (3), Nedanovski, Popovski, Kristopans (5), Maqueda, Karacic (3), Abutovic, Canellas (1), Cupic (6/4), Dibirov (3), Shishkarev (1), Borozan (7), Vojvodic, Marsenic (1)
Rhein-Neckar Löwen: Appelgren, Palicka; Schmid (5/2), Bliznac, Sigurdsson (4), Radivojevic (4), Baena (5), Tollbring (1), Rnic, Mensah (1), Pekeler (2), Groetzki, Reinkind (2), Taleski, Guardiola, Petersson (2)
STANDINGS:
1.

V

ardar

8
7
1
0
219:188
15

2.

Rhein-Neckar

8
4
3
1
240:217
11

3.

Barcelona

7
4
2
1
212:190
10

4.

Nantes

7
4
1
2
203:195
9

5.

Szeged

7
3
1
3
210:200
7

6.

Kristianstad

7
1
1
5
179:214
3

7.

PPD Zagreb

7
0
2
5
169:204
2

8.

Wisla Plock

7
0
1
6
188:212
1
PHOTO: , Mandatory Credit ©SEHA/ Uroš Hočevar